KEY FEATURES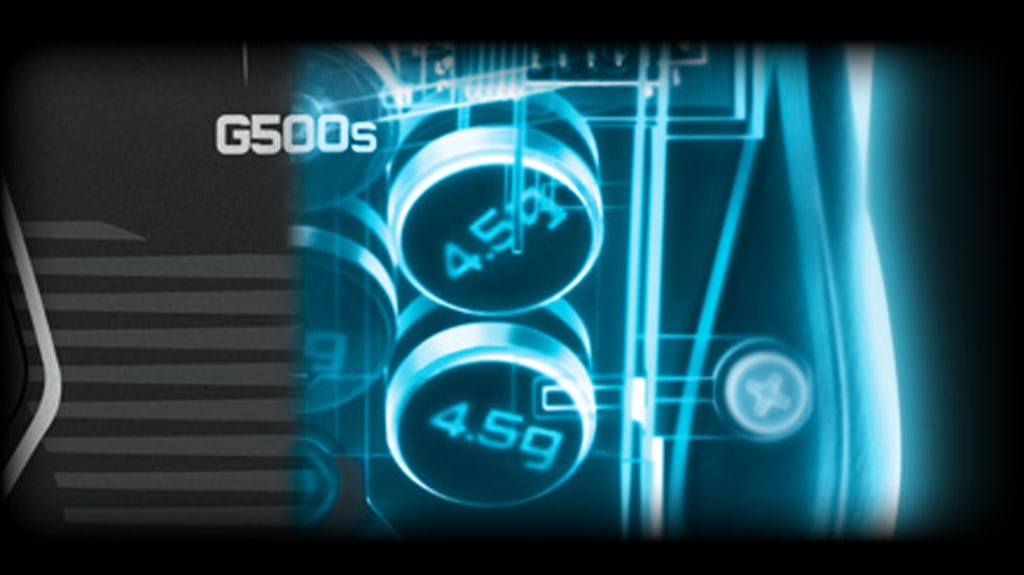 WEIGHT AND BALANCE TUNING
he G500s can be tailored to your unique style of play. You can change the overall weight and adjust the center of gravity. Customize your feel and performance with up to 27 grams of additional weight.

DUAL MODE SCROLL WHEEL
Unlike the standard mouse scroll wheel, the G500s offers ultra-fast, dual-mode scrolling. With a click-to-click precision in game, you can quickly and accurately select menu options. Or, you can quickly swing through the free-spinning hyper-fast scroll wheel to quickly move web pages.

ADVANCED MATERIALS
To optimize the interaction between hand and mouse the G500s features advanced surface materials in strategic areas for greater control, durability, and comfort. A hydrophobic coating keeps the palm rest clean. A double ultraviolet coating on the main button extends the life of your mouse.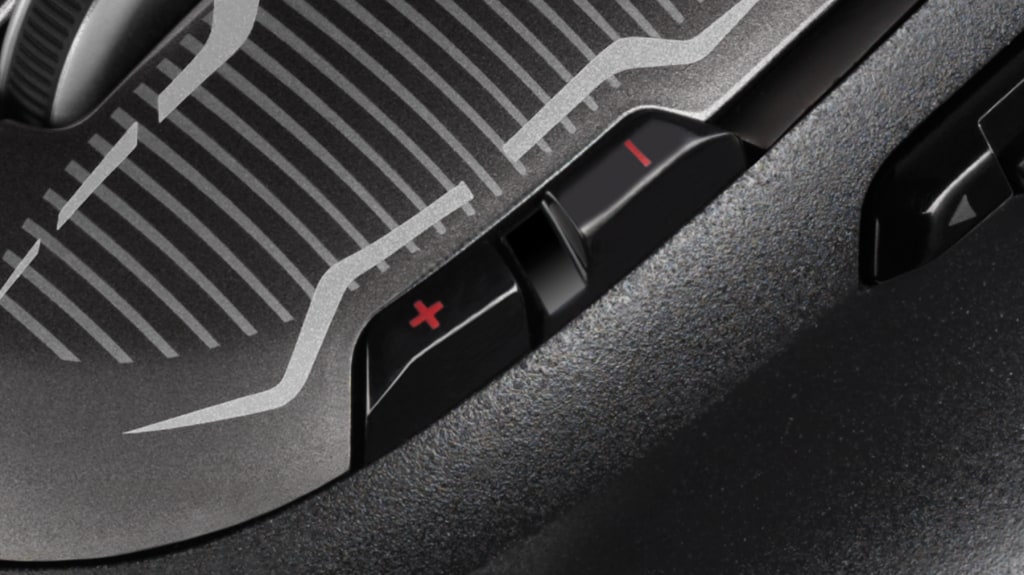 ADJUSTABLE SENSITIVITY DURING GAMEPLAY
Quickly select on-screen options, scan the game map up to 8200 DPI, or use the conveniently located button to set precise pixel-level sniper targets or perform downshifting for unit selection to 200 DPI. You can switch between multiple DPI settings as needed.

TEN PROGRAMMABLE BUTTONS
You can get excellent results with the default configuration or set up a one-button trigger for actions or macros. Use push-to-talk communication, temporarily down-shift DPI.

Some commands require Logitech Gaming Software.

GAMING-GRADE LASER
The G500s has a gaming grade laser that provides precision at any speed, and works well on a wide range of surfaces. It's made to track even the finest hand movements. When the difference between MVP and loser is just a pixel, you can make that pixel count.

ON-BOARD MEMORY PROFILE
You can configure 10 programmable buttons to customize your G500s for games like World of Tanks or League of Legends. Set it up once, and all settings are saved and retained, even when you use another PC.

OUTSTANDING DURABILITY
The G500s is designed with durability in mind. The upgraded mechanical micro switch has a long life span of 20 million clicks. The Teflon (PTFE) feet have low friction and are tested to last 250 km. No regular mouse can stand up to that kind of gaming.

DOUBLE-TRACK USB CABLE
The robust, durable, 2m (6.5ft) USB cord comes with a hook-and-loop cable to keep it neat and instantly playable.

1000 REPORTS PER SECOND
Play up to eight times faster than a standard USB mouse. The G500s effectively captures the fastest movements you can make.

SMOOTH MOUSE FEET
The PTFE low-friction base reduces drag, and increases speed,  cursor movement and accuracy.

EASY-TO-USE SOFTWARE
With the optional Logitech Gaming Software (LGS), you can fully customize commands for your favorite games. Simple drag-and-drop settings let  you customize buttons and tracking profiles in any game. Or, you can use preconfigured customization and automatic game detection.

SYSTEM REQUIREMENTS
Windows® 8, Windows® 7, or Windows® Vista
USB port
Internet connection for additional software downloads *
PACKAGE CONTENTS
Mouse
Adjustable weight cartridge
Tuning weights and case
User Manual
DURABILITY
Button (left / right): 20 million clicks
feet: 250 km
TRACKING
Resolution: 200 dpi - 8200 dpi
Image processing: 12 million pixels / second
Maximum acceleration ** 2: 30 G
Maximum speed **: Up to 4.19 meters (165 inches) / second
RESPONSIVENESS
USB data format: 16 bits / axis
USB reporting rate: up to 1000 times / second
Sleep mode: disabled
Glide
Dynamic Friction Coefficient ***: 09 μ (k)
Static Friction Coefficient ***: 14 μ (s)
Tuning Weight: Up to 27 g