Stay Apart Play Together - Keep Playing | Logitech G
Life is More Fun When You Play
Join Logitech G and PlayApartTogether in the players' response to physical distance.
Play and Connect
From streaming to teaming, sharing how we get the most out of play
Play for Good
Our community helping those in need through the power of play
Play Inclusive
Helping the uninitiated join the game with open and warmhearted players
PLAY AND CONNECT
As gamers, we're experts at connecting and communicating remotely over long distances via team chats and live streams. It's a passion that crosses any divide. And now, we have an opportunity to provide even more purpose to our passion.
PLAY FOR GOOD
So many people have been giving back to their communities in so many ways. It's inspiring. We want to help showcase all the amazing work that is being done daily, by people and partners, and provide ways for us all to help out where we can.
PLAY INCLUSIVE
Logitech G has been growing a team of content creators and pro gamers who all have one thing in common. They support, represent and encourage ALL players to play their way. No haters allowed. Now, it's a perfect time to invite all people whether they're new to gaming, game all the time, or want to get back into it. Let's all be ambassadors for our sport and welcome everyone to play.
"In times like these it's more important than ever to stay socially connected. That's where gaming can come in. Gaming uniquely enables us to come together online, and laugh and play, while staying physically apart."
A PLAYER'S GUIDE TO
HEALTHY GAMING
We all have our own ways of staying healthy and (mostly) sane while we're playing-in-place. From big laughs to big hearts, healthy routines to the latest speedruns—find out what players are up to and learn a few new ways to play.
MAKING IT WORK
The whole team at Logitech, around the world, are finding ways to make it work from home, be as productive as possible, and have some fun while we're at it. Our hope is that we can provide information and inspiration to help us all make the most of our time at home.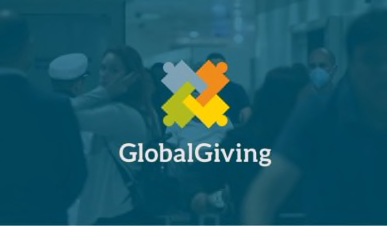 $200K Donation to the GlobalGiving COVID-19 Relief Fund
Logitech donated $100K to the GlobalGiving Coronavirus Relief Fund. Our CEO, Bracken Darrell, matched that donation personally. You can join us, donate to GlobalGiving.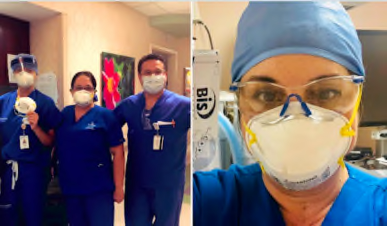 Sourcing face masks across the globe
We initially distributed approximately 100,000 masks in China, Hong Kong, and Taiwan. We've since shipped an additional 15,000 masks to U.S., Ireland,  Switzerland, Italy and Netherlands sites for delivery to health workers and hospitals, with another 100,000 planned for global distribution.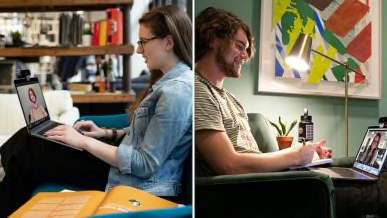 Teach from Home Kits Donated
K-12 teachers are receiving thousands of webcam and headset bundles to teach outside the classroom. Learn more about effective strategies for distance learning in this webinar and see our additional resources for educators. We continue to look for ways to assist the education community.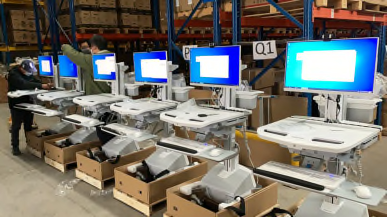 Video Telemedicine Carts
Individual Logitech offices quickly mobilized and built Video Telemedicine Carts using our video conferencing equipment for mobile telemedicine. From China, to The Netherlands, and hospitals in the US, we're proud of how teams saw a need and delivered solutions directly to their local communities.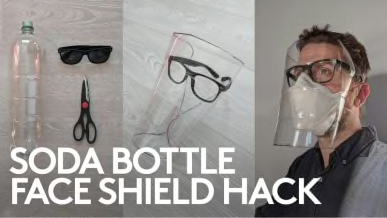 Designing a Home Face Shield Hack
We are a design-led company, and were concerned about the shortage of face protection available. We all know that the priority is to save the N-95 rated face masks and medical-grade shields for the front line health and emergency response teams. So we challenged our design teams to create an alternative for the rest of us.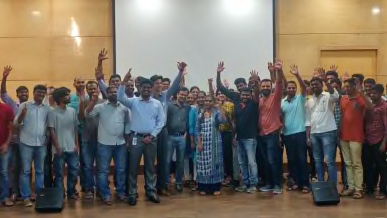 Daily Employee Meals Donated to Local Hospitals
Our Chennai employees have donated their daily meal allocation from Kadhir Dhaan /Eco kitchen directly to Royapettah General Hospital and the Government Specialty Hospital (Omandur estate) for Covid health care workers, patient attenders, and staff. From the initiative we will be able to support 250 meals/day for these deserving people.