G502 RGB Tunable Gaming Mouse
G502
RGB Tunable Gaming Mouse
G502
RGB Tunable Gaming Mouse
Dimensions
Optional extra weights: up to 18 g (5 x 3.6 g)
Technical Specifications
RESPONSIVENESS
USB data format: 16 bits/axis
USB report rate: 1000Hz (1ms)
Microprocessor: 32-bit ARM
Other Features
Onboard memory: 3 profiles
LIGHTSYNC RGB: 1 zone
Braided cable
2-Year Limited Hardware Warranty
Internet access for Logitech Gaming Software (optional)
"From design and software to performance, the Logitech Proteus Core is hands-down the best all-purpose gaming mouse on the market."
TomsGuide.com, November 2017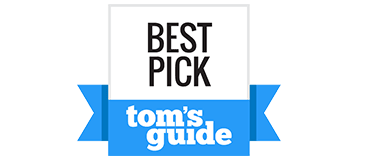 On-the-Fly DPI
Add even more control to your game with quick DPI shifting from low to high sensitivity. Use the thumb button to transition between headshot-precise low-sensitivity targeting to lightning-fast high-DPI maneuvers. Cycle up and down through as many as five DPI settings with a click. Three DPI indicator lights tell you which setting you are on. Program these DPI settings with Logitech Gaming Software (LGS) or use the default settings that work great out-of-the-box.
Dual-Mode Hyper-Fast Scroll Wheel
Unlock the scroll wheel for hyper-fast continuous scrolling to spin quickly through long pages, or lock it down for single click precision scrolling. The weighty, metal wheel delivers confident, smooth and satisfying control for either mode.
Balance Your Game

Fine tune mouse feel and glide to your advantage. Five 3.6g weights come with G502 and are configurable in a variety of front, rear, left, right and center weighted configurations. Experiment with the alignment and find the sweet spot to enhance your gaming performance.


LIGHTSYNC RGB
LIGHTSYNC technology is next generation RGB that can be driven  by games, audio, or your screen to deliver the most immersive RGB experience ever. Select from a full spectrum of approximately 16.8 million colors and synchronize lighting animations and effects with your other Logitech G devices. Customize it all quickly and easily using Logitech Gaming Software.

11 Programmable Buttons

Use Logitech Gaming Software to program your favorite commands and macros to each of the 11 buttons. Build, crouch, melee, heal … put your power moves at your fingertips.

Map to Your Surface

Optimize the G502 sensor accuracy by fine tuning the optical sensor to your playing surface and get improved precision and responsiveness. Tuning only takes a few moments using Logitech Gaming Software. G502 has presets for Logitech G gaming mouse pads: G240 and G440.






Onboard Memory

Use Logitech Gaming Software to save your settings to each of the three memory slots on the mouse and take them with you. Your saved settings will work on any PC without additional software or any login required.


Game Ready Details
In addition to the core performance and personalization features, many details were thoughtfully designed: Look for primary buttons rated to 20 million clicks with mechanical microswitches, braided cable with hook and loop cable tie, rubberized grips, magnetic weight-cavity door, and more.