G303 Daedalus Apex RGB Performance Edition Gaming Mouse
G303 Daedalus Apex
RGB Performance Edition Gaming Mouse
G303 Daedalus Apex
RGB Performance Edition Gaming Mouse
KEY FEATURES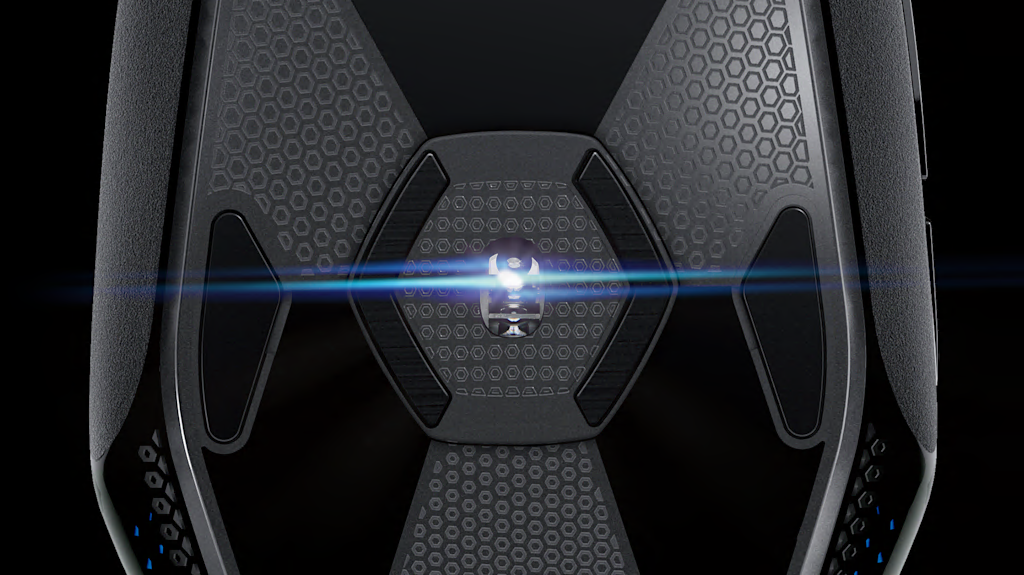 DELTA ZERO ADVANCED OPTICAL SENSOR
The G303 features the premium PMW336 optical sensor to maximize the movement speed and reduce distance traveled. It provides superior tracking with Delta Zero™ technology that minimizes accuracy bias caused by speed (commonly known as "mouse acceleration"). That means improved response speed and positional consistency. For optimal response, the PMW3366 sensor uses zero filtering over the entire DPI range, even at high sensitivity. You can optimize LED sensitivity and sensor parameters to fit the mouse's working surface.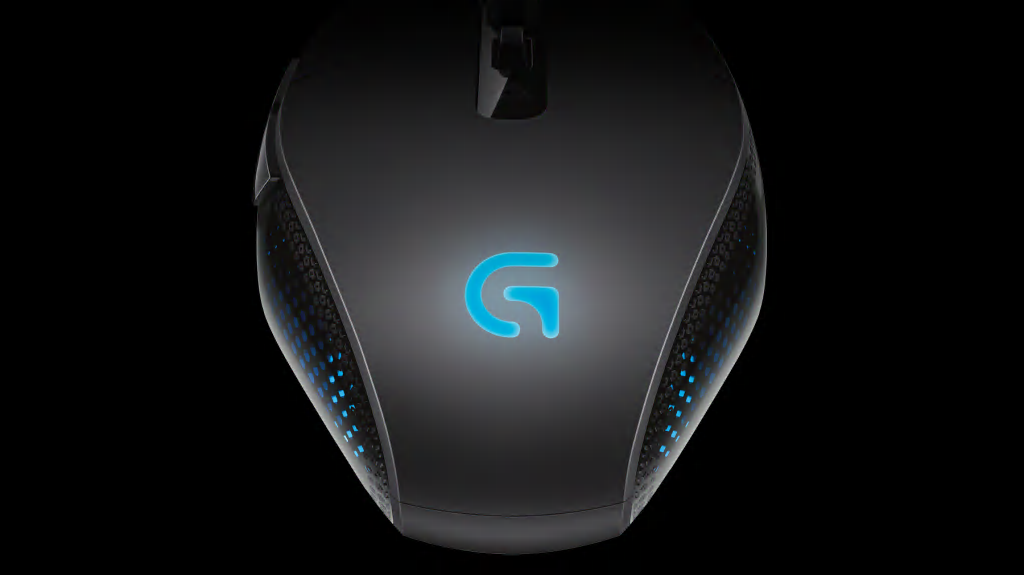 DESIGNED FOR COMPETITIVE PLAYERS
G303 is designed based on the feedback of dedicated gamers from around the world. G303 exceeds the performance needs of gamers. It's light and compact, with many powerful, high-quality components including the PMW3366 optical sensor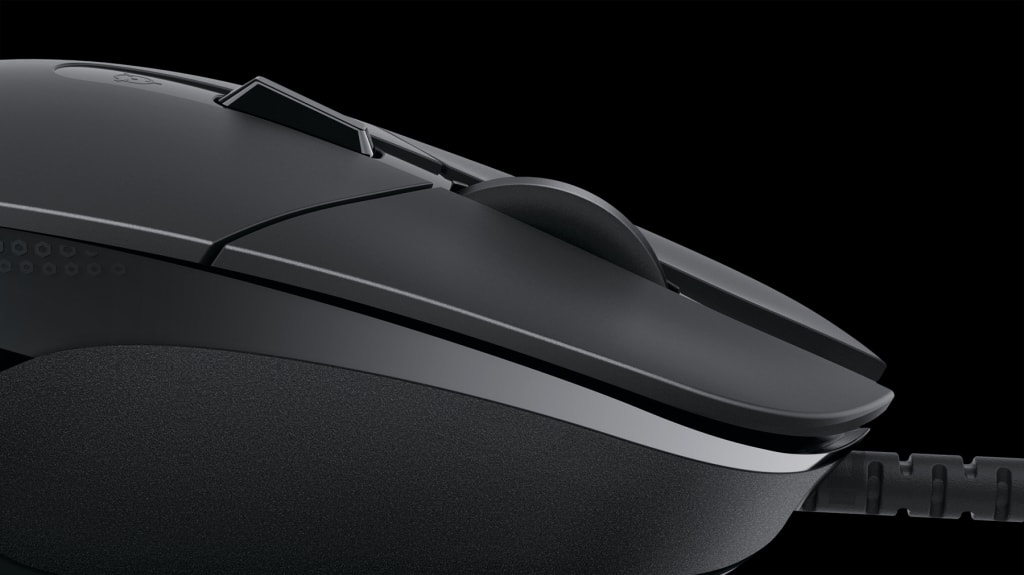 METAL BUTTON TENSIONING
A built-in metal-spring button tension system precisely positions the left and right buttons. The result is reduced pre-stroke and ineffective travel of the buttons, and improved response and feel. It keeps response fast and accurate in-game, even with five-per-second ultra-fast clicks.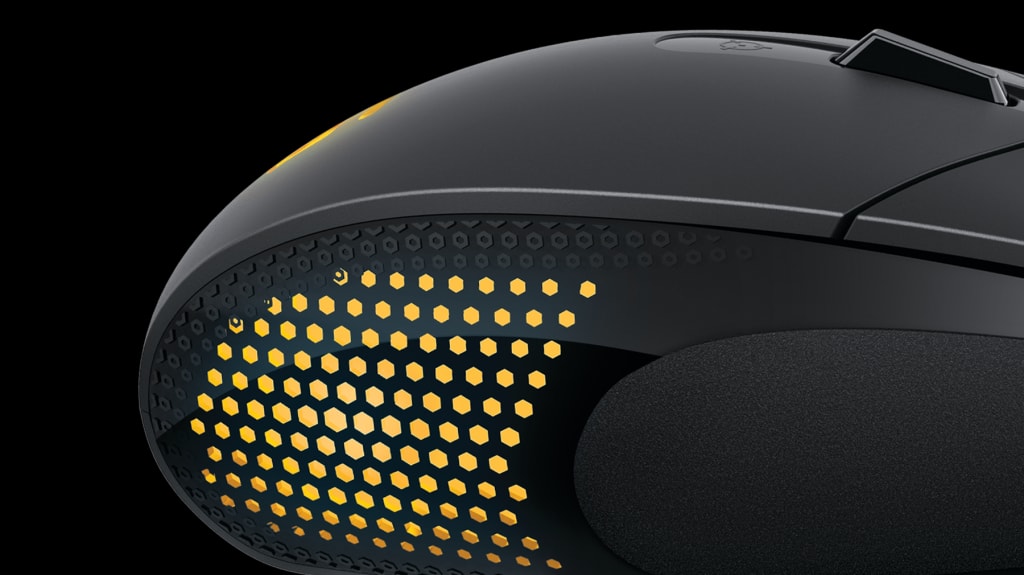 CUSTOMIZABLE RGB LIGHTING
Play brilliantly with a vibrant, personalized backlight pattern. Or set the backlight to sleep when the system is idle. Choose different backlight colors and brightness to suit your style, system or environment. Choose from 16.8 million colors.*

Some settings require Logitech game software.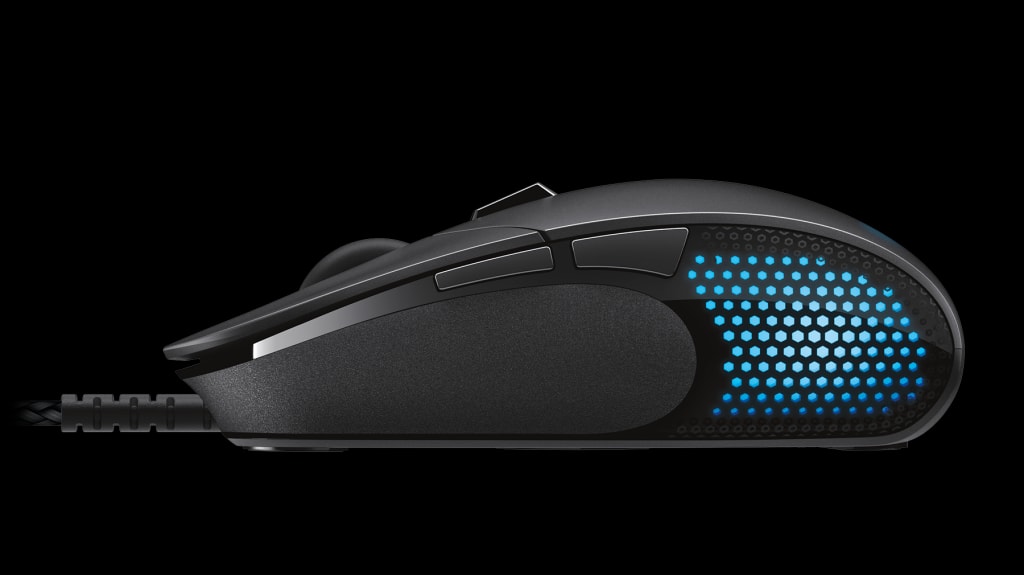 DURABLE, LIGHTWEIGHT AND PORTABLE
Your G303 is comfortable and durable. Lightweight, durable material and an elastic braided cable give you a consistently comfortable gaming experience. It has been rigorously tested to withstand the longest gaming sessions. Left and right buttons can withstand 20 million hits—that's two years of professional gaming 10 hours a day.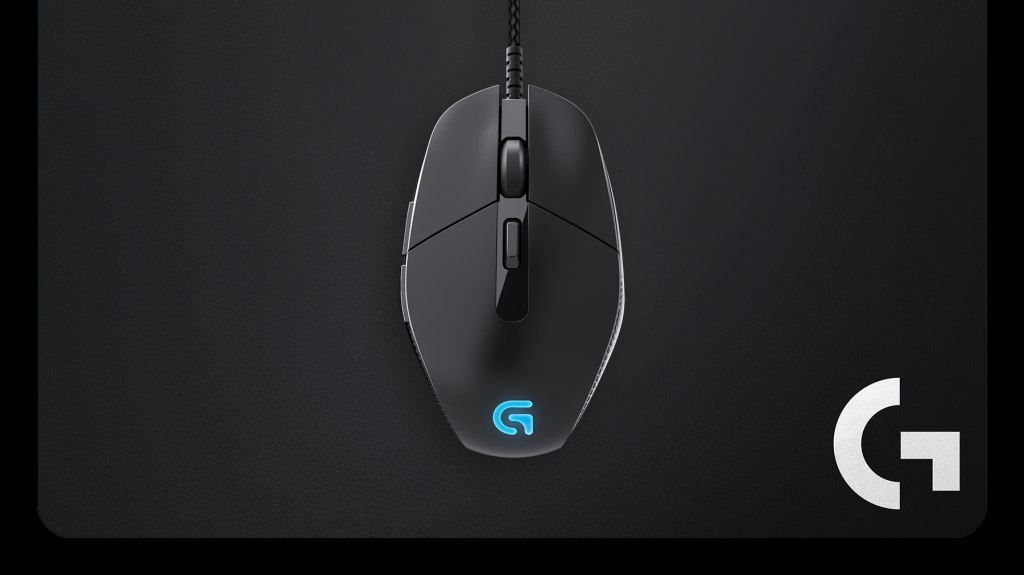 SURFACE ADJUSTMENT FUNCTION
Optimize the optical sensor for the surface of your mousepad or gaming surface. It reduces moving distance and achieves better handling, accuracy, and responsiveness.*
The G302 Daedalus Apex, G240, and G440, have been pre-adjusted for the Logitech Gaming Mouse Pad.
Adjusting the sensor requires Logitech game software.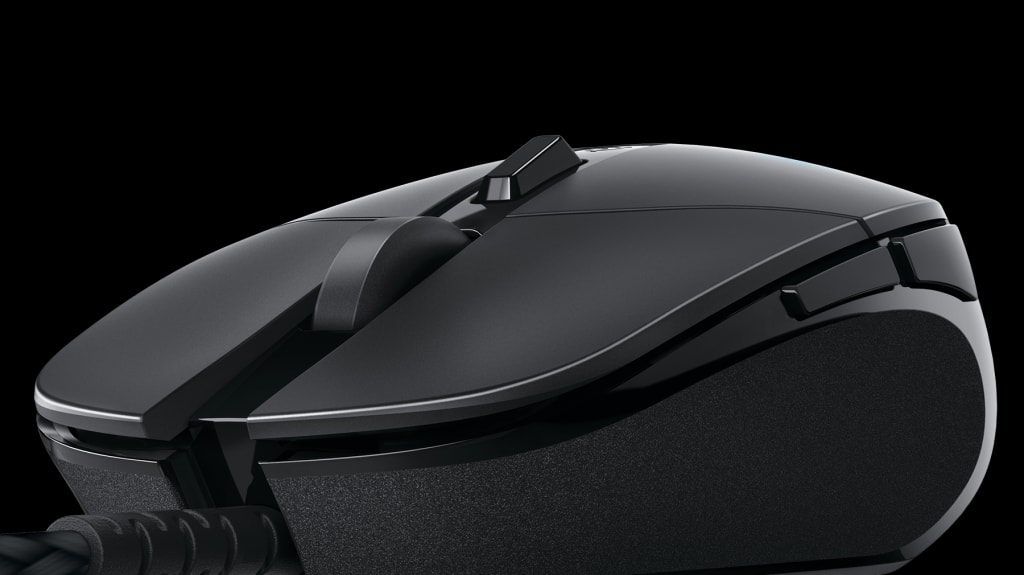 6 PROGRAMMABLE BUTTONS
Get extraordinary performance with the default configuration, or program "one-click trigger" settings to take advantage of complex macros or functions. You can also use Logitech Game Software to redistribute game commands or multi-instruction macros for six programmable buttons*

Logitech Gaming Software is required to program mouse buttons.

ONBOARD MEMORY PROFILE
Store three profiles for a single player or game, including keyboard macros, backlights, reporting rates, and DPI settings. Settings can be applied to other PCs without using software.*

Logitech game software is required for programming profiles.

IN-GAME DPI SWITCHING
Optimize attacks in any game environment. Five DPI levels can be instantly switched from pixel-precise 200 DPI to lightning-fast 12,000 DPI speed.