IE8/IE9/IE10 is no longer a supported browser. Please use a more current browser to view our site.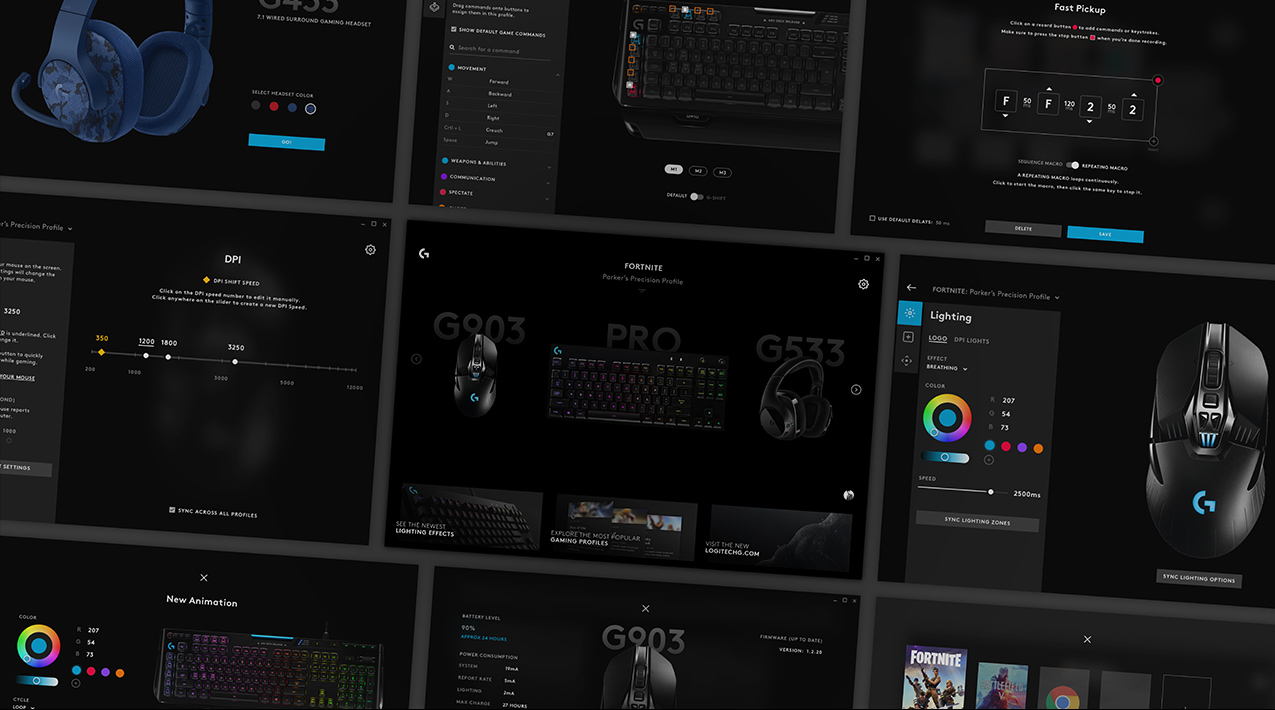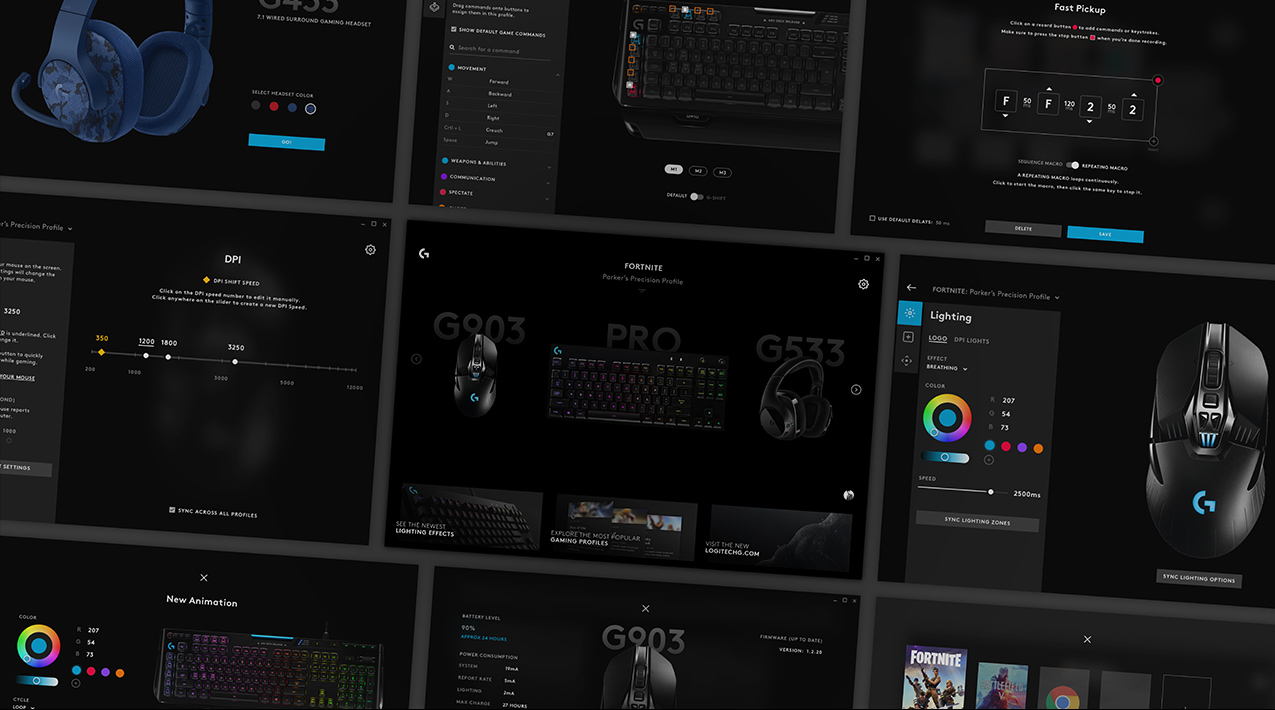 Logitech G HUB
Advanced Gaming Software
Early Access Available Soon
Logitech G HUB is new software that is designed to help you get the most out of your gear. With a clean and modern interface you can quickly personalize your gear per game, customize LIGHTSYNC RGB profiles, share and download profiles from others, and more.

Logitech G HUB will be available in July.
Powerful and Easy Set Up
Logitech G HUB is completely redesigned software for configuring and optimizing your Logitech G gear from the latest drivers to custom LIGHTSYNC RGB effects and animations.

The brand new interface gives fast and intuitive access to all types of customization. Easily set your mouse DPI, assign functions to G-keys, and personalize your lighting with advance LIGHTSYNC technology. Set profiles and tune settings for each game, and even each character or mode within each game.
LIGHTSYNC
Logitech G HUB makes it easy to update and personalize your experience, with simple lighting schemas to advanced animated lighting sequences. The LIGHTSYNC engine also reacts to any content on screen or audio cues for an immersive and cinematic experience from your games, videos, and music.

Get immediate updates to the latest games' RGB profiles and in-game integration, as well as access to custom RGB profiles from the community.
Create and Share
Within Logitech G HUB, we also built an easy way to share your custom RGB settings and profiles with other gamers. Contribute profiles of your own or download profiles created and uploaded by your fellow gamers, esports athletes, streamers, and game developers. You will need to create an account to download and share profiles.
#PLAYADVANCED
Sign up for early access to help us make the right improvements to get the most out of your Logitech G gear and share our best gaming experiences with gamers all over the world.

Join Logitech G HUB Early Access and get the latest news and updates by entering your email address here.
REQUIREMENTS
Windows® 7 or later (64-bit)
macOS® X 10.11, 10.12 and 10.13
Surround sound is not supported in macOS
Currently available in English, French, German, Japanese, Chinese(Traditional and Simple), Russian, Spanish, Portuguese (Brazil), Italian, Korean. Other languages to be added later.
MICE
G903 LIGHTSPEED Wireless Gaming Mouse
G900 Wireless Gaming Mouse
G703 LIGHTSPEED Wireless Gaming Mouse
G502 RGB Tunable Gaming Mouse
G403 Wireless Gaming Mouse
G403 Gaming Mouse
PRO Gaming Mouse
KEYBOARDS
G910 RGB Mechanical Gaming Keyboard
G810 RGB Mechanical Gaming Keyboard
G613 Wireless Mechanical Gaming Keyboard
G610 Backlit Mechanical Gaming Keyboard
G512 Carbon RGB Mechanical Gaming Keyboard
G513 Carbon/Silver RGB Mechanical Gaming Keyboard
G413 Backlit Mechanical Gaming Keyboard
G213 RGB Gaming Keyboard
PRO Gaming Keyboard
HEADSETS & SPEAKERS
G933 Wireless 7.1 Surround Gaming Headset
G633 RGB 7.1 Surround Gaming Headset
G533 Wireless 7.1 Surround Gaming Headset
G560 LIGHTSYNC PC Gaming Speakers
G433 7.1 Surround Gaming Headset