G735 Wireless Gaming Headset
From the Aurora Collection, G735 maximizes comfort and fit for all gamers inclusive of smaller head sizes. Play cozy with cloud-soft headband and rotatable ear cups. It's perfect for PC and mobile devices with LIGHTSPEED and Bluetooth® wireless. Comes in White Mist. Colorway accessories sold separately.
Buy Any 2 x Aurora Products and get 15% off, buy 3 and get 30% off.
Dimensions
Technical Specifications
Headphones
Frequency response: 20 Hz-20 KHz
Impedance
Dolby Atmos + Windows Sonic Spatial Sound compatible
Analog audio input via 3.5mm cable (not included)
Microphone (Boom)
Pick up pattern: Cardioid (unidirectional)
Frequency response (100 Hz -10 KHz)
Wireless technology
Up to 20 meters via LIGHTSPEED USB receiver or Bluetooth
BATTERY (RECHARGEABLE)*
16-hours playtime at 50% volume with lighting on
56-hours playtime at 50% volume with lighting off
USB-C charging port
*16 hrs of wireless playtime with full lighting on at 50% volume. 56 hrs with lighting off at 50% volume. May vary based on battery discharge characteristics, user, and computing conditions.
2-Year Limited Hardware Warranty
LIGHTSPEED Wireless: USB port. PC and Mac compatible.
Bluetooth-enabled devices with audio connectivity
Internet connection for software download (available on Windows® and macOS only)
Analog audio input via 3.5 mm cable (not included)
G735 Wireless Gaming Headset
LIGHTSPEED wireless USB receiver
USB extender
Mic (detachable)
Charging cable
Introducing The G735 Wireless Gaming Headset
TURN HEADS
G735 Wireless Gaming Headset from the Aurora Collection maximizes comfort for all players inclusive of smaller head sizes. Get ready for adventure with gaming-grade audio, mic, and RGB technology.
Unmatched Fit
Max comfort for all players inclusive of smaller head sizes
Make It Yours
With custom colorway and organization accessories
Wireless
LIGHTSPEED and Bluetooth



GAME-CHANGING FIT
G735 is intentionally designed for all-day comfort for all gamers, inclusive of players with smaller head sizes—and accommodates glasses and small earrings too. Play in maxed-out comfort with a lightweight design wrapped in a plush, padded adjustable headband, soft materials all over, and the cushiest rotatable ear cups.
PLAY WITH LIGHT
Show off your style. Suit your mood. G735 features soft, zonal RGB that is ready to go out-of-the-box with four immersive Play Mood animations, the signature lighting for the Aurora Collection. You can also customize your RGB with G HUB to make it all your own.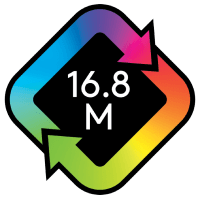 HEAR AND BE HEARD
Hear the whole game, movie, music, or whatever you're into with clear and booming 40 mm audio drivers. Dolby Atmos and Windows Sonic Spatial Sound compatibility make sure you're transported from your space right into the game. Sound your best with a detachable mic featuring your choice of Blue VO!CE filters.
DIAL IN YOUR GEAR WITH G HUB
With G HUB gaming software, you can tune your audio EQ to bump up the bass or balance the high notes. Then save your settings on G HUB or directly on the headset so your settings are always ready wherever you play. Shape up your vocals with a complete microphone EQ tuner and ready-to-rock Blue VO!CE filters that will have you sounding great. And then make sure LIGHTSYNC is making you feel dreamy with custom colors, animations, and even effects that react to your audio or your screen. G HUB is a blast and it's easy to jump in and customize your sound and style just the way you like.
MAKE IT YOURS
Come as you are. Make it your own. Customize a look all your own with ear pads and mic booms available in Pink Dawn and Green Flash. When it's time to take your play to go, pack G735 and G705 Wireless Gaming Mouse into the beautiful Carrying Case and organize your wires with a cable management charm in matching Aurora Collection aesthetic.
From the Aurora Collection
Meet the gear that plays best together and is designed intentionally for comfort, style, and gaming performance. Go for the complete, seamless setup that shares the same dreamy aesthetic—synced RGB style included.