G915 LIGHTSPEED Wireless RGB Mechanical Gaming Keyboard
A breakthrough in design and engineering. LIGHTSPEED pro-grade wireless, advanced LIGHTSYNC RGB, and your choice in pro-grade low-profile mechanical switches. Fully equipped with programmable G-keys.
FREE Keyboard Sleeve with G Series Mouse and Keyboard Purchase.
Dimensions
PHYSICAL SPECIFICATIONS
Length: 475 mm
Width: 150 mm
Height: 22 mm
Weight: 1025 g
PC Cable Length: 1.8 m
Technical Specifications
Low Profile GL Switches
Actuation distance: 1.5 mm
Actuation force: 50 g
Total travel distance: 2.7 mm
Battery life
30 hours (100% brightness)
Onboard memory
2 Lighting Profiles
3 G-keys Macro Profiles
Other Features
LIGHTSPEED Wireless
Bluetooth®
LIGHTSYNC RGB, per key lighting
5 Dedicated G-Keys
Dedicated media control and edgeless volume wheel
2-Year Limited Hardware Warranty
Black Dansk/ Norsk/ Svenska/ Suomalainen Clicky :

920-009108

Black US International Tactile :

920-008910

Black Deutsch (Qwertz) Clicky :

920-009104

Black Dansk/ Norsk/ Svenska/ Suomalainen Tactile :

920-008907

Black UK English (Qwerty) Tactile :

920-008908

Black UK English (Qwerty) Clicky :

920-009109

Black Pусский (Йцукен/Qwerty) Tactile :

920-008909

Black Deutsch (Qwertz) Tactile :

920-008903

Black Français (Azerty) Linear :

920-008956

Black Deutsch (Qwertz) Linear :

920-008955

Black Suisse / Schweizer Tactile :

920-008905

Black Français (Azerty) Tactile :

920-008904

Black US International Clicky :

920-009111

Black Français (Azerty) Clicky :

920-009105
LIGHTSPEED
Windows® 7 or later
macOS X 10.11 or later
G915 LIGHTSPEED wireless mechanical keyboard
LIGHTSPEED USB receiver
USB extender
Micro-USB cable
User documentation
THE NEXT DIMENSION
A breakthrough in design and engineering, the G915 features LIGHTSPEED pro-grade wireless, advanced LIGHTSYNC RGB, and new high-performance low-profile mechanical switches. Meticulously crafted from premium materials, the G915 is a sophisticated design of unparalleled beauty, strength, and performance. Meet G915 LIGHTSPEED and play the next dimension.
Inside Look: G915 LIGHTSPEED Wireless
Learn More about G915 and G915 TKL
LIGHTSPEED WIRELESS
G915 features pro-grade LIGHTSPEED wireless that achieves super-fast 1 ms performance. It's the same wireless technology that esports pros all over the world trust in competitions. G915 is also fully functional when plugged in via USB, so you can charge and play simultaneously. IMPOSSIBLY THIN
G915 is a feat of engineering and design. Meticulously crafted from premium materials, G915 is incredibly refined, impossibly thin, and built with a no-compromises commitment to performance and feature set. Durable, comfortable, and ready for intense gaming sessions, G915 is truly the next generation of gaming mechanical keyboards.
PREMIUM MATERIALS
The 5052 aluminum alloy top case joins a steel-reinforced base, achieving a light, ultra-thin design yet strong, durable keyboard. This fully featured keyboard is meticulously engineered and designed for uncompromised performance, while maintaining a sleek aesthetic.
FORMATIVE FUNCTION
Every detail is carefully crafted and optimized for the best experience. The aluminum-crafted volume wheel is precisely tensioned for premium feel and control. Soft-touch profile and media control buttons delivers tactile feedback for easy and intuitive control.
STRONG AND DURABLE
Brushed metal surfaces and oleophobic coated keycaps are designed to minimize fingerprints. A steel-reinforced base gives G915 an unyielding strength to persevere under the most strenuous use. 
ERGONOMICALLY DESIGNED
An unprecedented thin design and new low-profile GL mechanical switches deliver a new level of comfort. The ergonomically designed, ultra-low keyboard allows for a more comfortable and natural position.
ADVANCED LOW-PROFILE MECHANICAL
G915 is our first keyboard to feature new, high performance low-profile GL mechanical switches that provide all the speed, accuracy, and performance of traditional switches—at half the height. Our GL switches are rigorously tested to meet strict endurance, responsiveness, and accuracy requirements. Available in three switch types:

GL Clicky - audible click and tactile feedback
GL Tactile - a gentle bump for some tactile feedback
GL Linear - a completely smooth keystroke

INSTANT LIGHTING CONTROL
Easily change lighting effects and adjust  brightness with onboard controls. Select from seven preset animations by pressing the brightness soft key plus numbers 1-7. Create up to two of your own lighting profiles using G HUB software and save the profiles to numbers 8 and 9.
FULL SPECTRUM PROGRAMMABILITY
With G HUB software, you can create an endless combination of light and color effects across your keyboard. Choose your favorite color, create a pattern, or design your own lighting animations with the robust LIGHTSYNC editing tool.  Or choose to have it be controlled by your favorite games, audio, or on-screen content. The result is stunning environmental lighting that immerses your gear, and your room, into the experience.
LIGHTSYNC BATTLESTATION
Customize and synchronize the look of your gear with LIGHTSYNC RGB. Family your G915 with other Logitech G LIGHTSYNC-enabled mice, headsets and speakers to create a totally immersive, custom, and unified gaming setup.
3 ONBOARD PROFILES
Save up to three different profiles to the keyboard's onboard memory for a total of 15 G-key controls at the ready. Easily switch between stored modes using the M1, M2 or M3 soft keys at the top of the keyboard.
GAME MODE
Deactivate any keys that will interrupt or distract you with the centrally-located Game Mode button. By default, Game Mode disables the Windows key. Use Logitech G HUB to customize game mode to disable any keys you don't need.
REMARKABLE BATTERY LIFE
Enjoy hours of non-stop game time on a single charge. Battery indicator light on the keyboard and Logitech G HUB will notify you when you're at 15 percent battery. Fully recharges in just three hours. Keep playing while it's plugged in and charging via micro USB.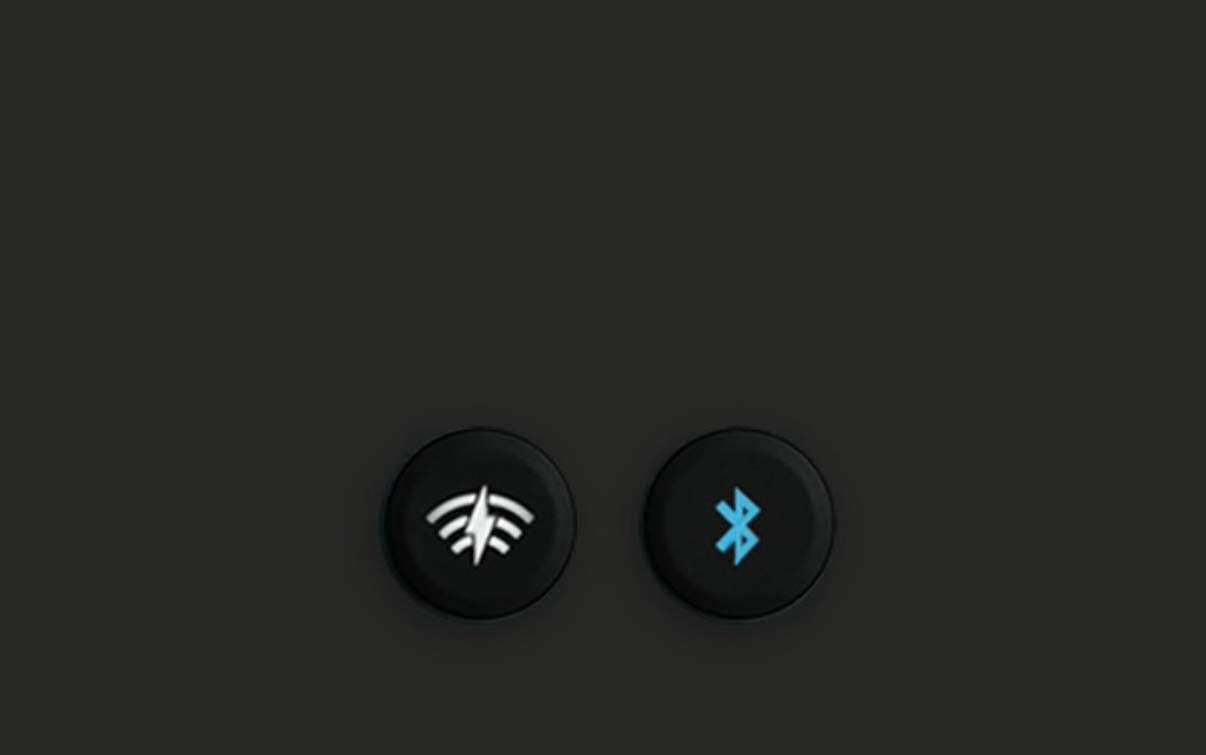 CONNECT TO MULTIPLE DEVICES
Connect to LIGHTSPEED wireless for super-fast 1 ms connection or switch to another device with the push of a button using Bluetooth connectivity. Toggle between high-performance LIGHTSPEED wireless via USB receiver and Bluetooth quickly and easily.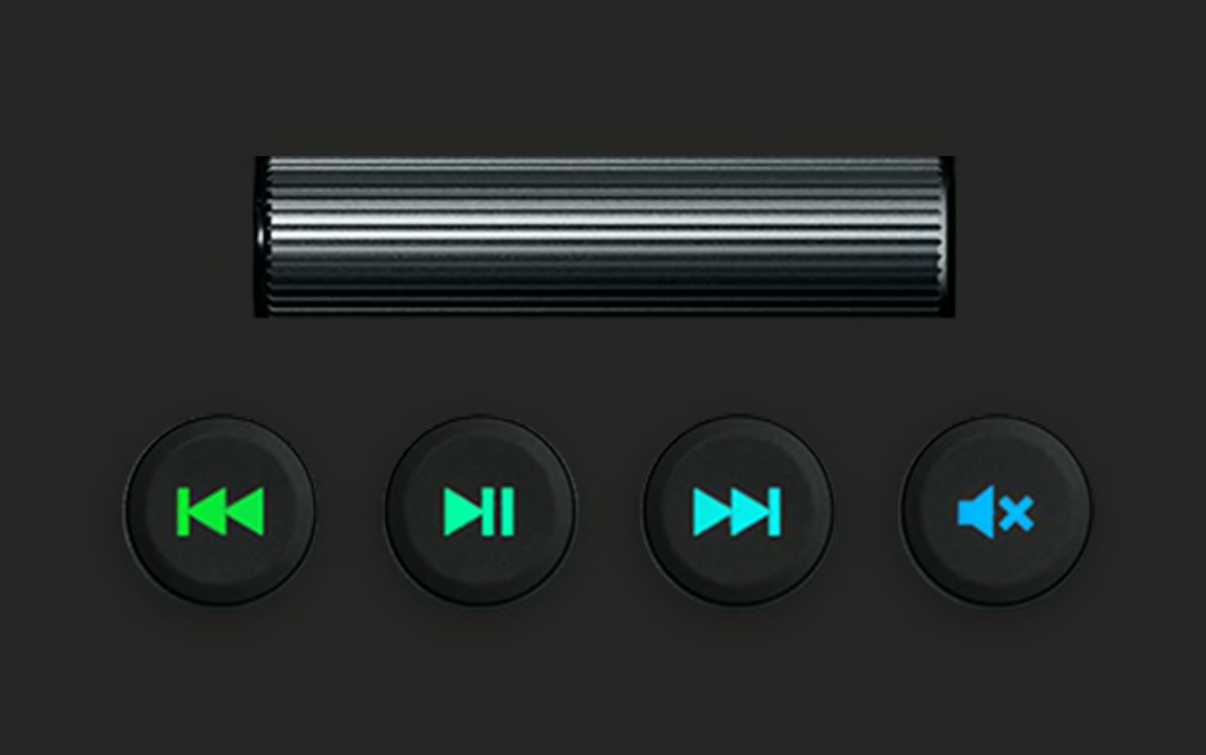 DEDICATED MEDIA CONTROLS
Onboard media controls are right at your fingertips. Dedicated controls quickly adjust volume, play/pause and skip music or videos, and mute audio instantly.