Herman Miller Gaming Chair, Nevi Desk, Ollin Monitor Arm | Logitech G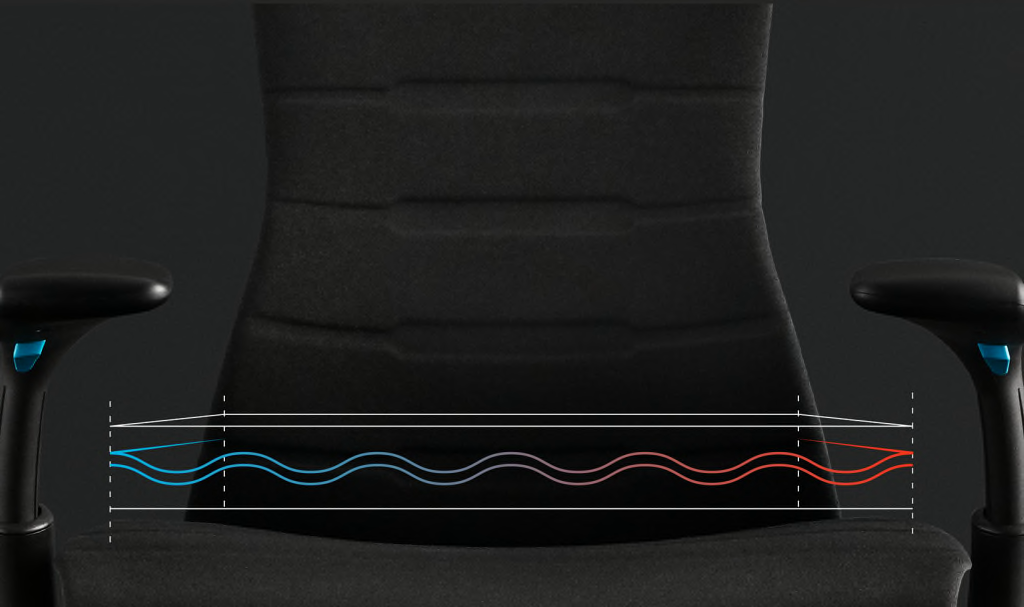 COOLING FOAM. EXTREME COMFORT.
A cooling foam designed exclusively by Herman Miller and Logitech G sits in the seat and back of the chair, supporting an active, vertical sitting position. This foam uses four different layers, including copper-infused particles to dissipate heat, keeping players cool and comfortable as they play.
BALANCED MOTION
Embody Tilt  features two fiberglass-extruded leaf springs that allow everyone to achieve a natural, balanced movement while moving or reclining. The tilt's Kicker feature allows for an extended recline for stretching between games.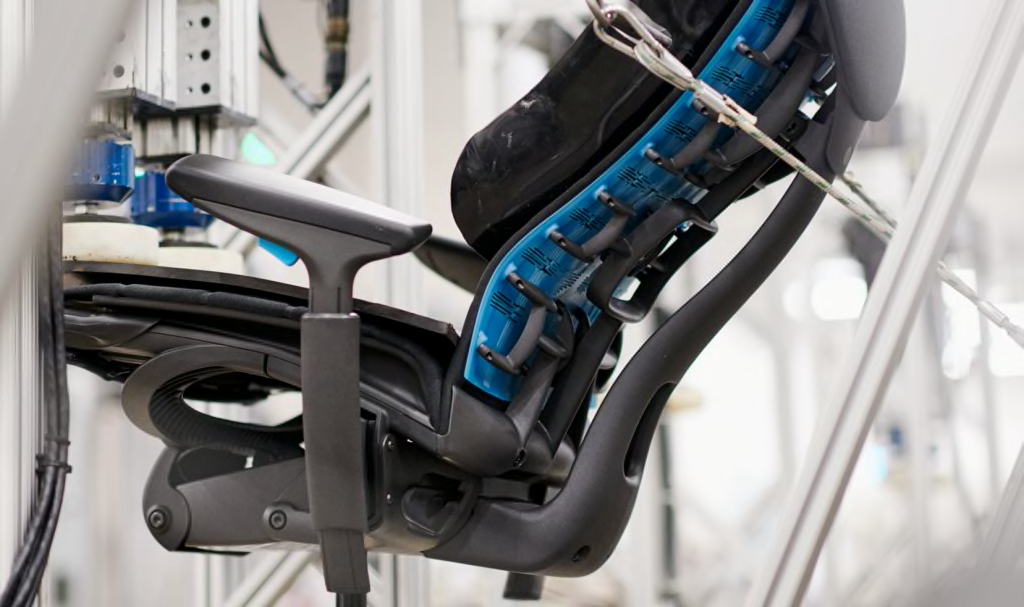 UNRIVALED QUALITY.
ZERO ASSEMBLY.
95% RECYCLABLE.
The chair is made with durable, sustainable materials, including diecast aluminum and glass-filled nylon. Built to last, it's rigorously tested and backed by an industry-leading 12-year warranty.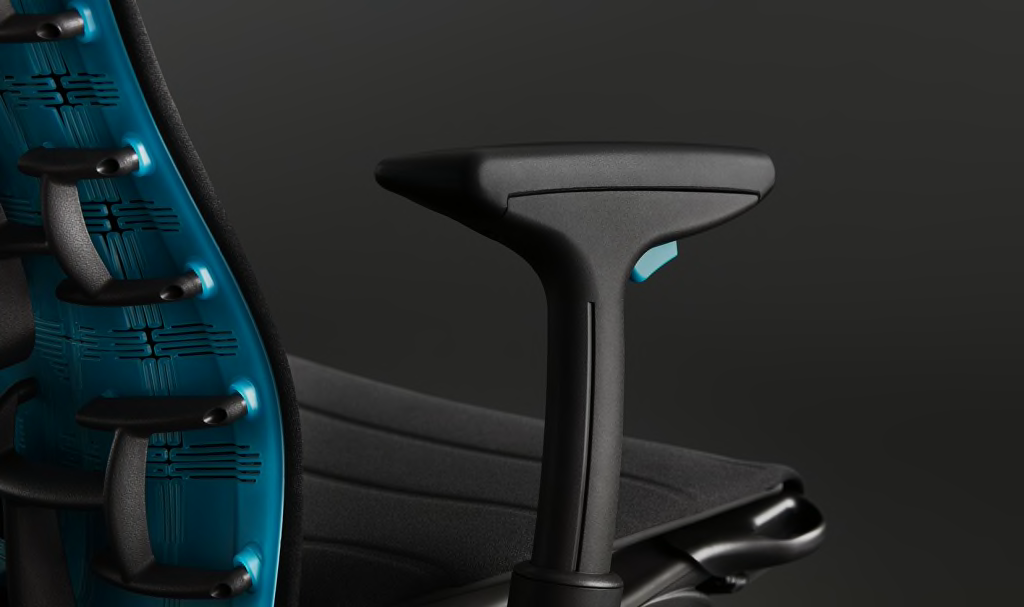 7 POINTS OF CALIBRATION
Players can fine-tune the chair for a highly personalized fit. Adjust the arm height, width, seat height, depth, and recline.