G703 LIGHTSPEED Wireless Gaming Mouse
G703
LIGHTSPEED Wireless Gaming Mouse
G703
LIGHTSPEED Wireless Gaming Mouse
Ergonomically designed for comfort and featuring advanced gaming technologies—including ultra-fast LIGHTSPEED wireless. Rubber grips on the left and right provide long-lasting comfort and control.
Dimensions
Optional extra weight: 10 g
Technical Specifications
RESPONSIVENESS
USB data format: 16 bits/axis
USB report rate: 1000Hz (1ms)
Wireless report rate: 1000Hz (1ms)
Wireless technology: LIGHTSPEED Wireless
Microprocessor: 32-bit ARM
Durability
PTFE Feet: 250 kilometers
Battery life
Default lighting: 24 Hrs
No lighting: 32 Hrs
Other Features
POWERPLAY compatible
Onboard memory: 3 profiles
LIGHTSYNC RGB: 2 zones
Mechanical Button Tensioning System
2-Year Limited Hardware Warranty
Internet access for Logitech G HUB (optional)
G703 gaming mouse
LIGHTSPEED USB receiver
Charging/data cable
Optional receiver extension adapter
Optional 10-gram weight
User documentation
"Using G703 is indistinguishable from using a wired mouse. I haven't even had any problems with interference, and that's in my signal-drenched, tech-filled apartment."
PCWorld.com, October 2017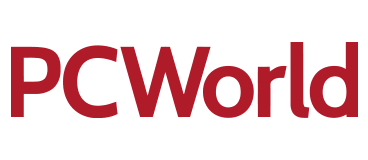 LIGHTSPEED WIRELESS TECHNOLOGY
LOGITECH G PLAY: G703 LIGHTSPEED WIRELESS GAMING MOUSE
LIGHTSPEED - WIRELESS FASTER THAN WIRED
Performance Driven Design
The G703 is ergonomically designed for comfort while also including advanced technologies including ultra-fast LIGHTSPEED wireless. G703 works with POWERPLAY wireless charging system for seamless continuous charging while in motion.
LIGHTSPEED Wireless
Logitech G invented LIGHTSPEED wireless technology to deliver the ultimate in high-performance wireless gaming. With a 1 ms report rate and end-to-end optimized wireless connectivity, G703 delivers incredible responsiveness for competition grade performance.
No Wires, No Limits
LIGHTSPEED wireless technology is as fast or faster than many wired gaming mice. And that was the required benchmark for LIGHTSPEED viability. Total freedom of wireless with absolutely no compromises.



1
ms

Super Fast Wireless

Logitech G engineers created an end-to-end technology optimization from sensor to firmware, circuitry to antenna. We tested and refined each component, focusing on the slowest link until nothing was slow.

Advanced Optical Sensor
G703 comes equipped with the PMW3366 optical sensor with zero smoothing, filtering or acceleration across the entire DPI range (200-12,000DPI), delivering exceptional tracking accuracy and consistent responsiveness at any speed. For even better accuracy and speed, use the surface tuning in Logitech G HUB to maximize your sensor.Advanced features require Logitech G HUB
POWERPLAY Ready
Just add POWERPLAY, the world's first high performance wireless charging system for gaming mice. It is the only system that can continuously charge even while you play. Wireless gaming is fully realized with POWERPLAY. Never plug in your mouse again. Play unlimited. Play advanced.
Ergonomically Designed
G703 brings together supreme comfort, quality, and durability in a lightweight, ergonomically designed body. With rubber grips on the left and right sides to give you added control, the G703 was made to mold to your hand for long-lasting comfort and confidence during gameplay.
Mechanical Button Tensioning
Mechanical button tensioning uses metal springs to help keep the left and right mouse buttons primed to click, reducing the force needed. Combined with individual left and right buttons, it enhances the consistency and delivers exceptional click feel and response.
Customizable Performance
Programmable and vibrant LIGHTSYNC RGB technology, 6 programmable buttons, removable weight, onboard memory and more. G703 adapts to your style with Logitech G HUB.Advanced features require Logitech G HUB
LIGHTSYNC
LIGHTSYNC technology provides next-gen RGB lighting that synchronizes lighting and game profiles with your content. Customize from a full spectrum of approximately 16.8 million colors and synchronize lighting animations and effects with your other Logitech G devices. Customize it all quickly and easily using Logitech G HUB.Advanced features require Logitech G HUB

Six Programmable Buttons
G703 is ready to game out-of-the-box with preset button programming or fully configured to match your preferences. Personalize any button and melee, build, heal, or fireball at will. Advanced users can configure sequences of clicks and keystrokes (macros) to simplify in-game actions and quickly execute complex tasks.
Advanced features require Logitech G HUB
DPI Settings
On-the-fly DPI shifting that lets you program and switch between up to 5 sensitivity settings from 200 to 12,000 DPI for pixel-precise targeting  to lightning-fast maneuvers for fast 180-degree turns.

Onboard Memory
With onboard memory, you can take your settings with you wherever you go. Use Logitech G HUB to save your settings to the memory on the mouse and take them with you. Your saved settings will work on any PC without additional software or login required.