G333 VR Gaming Earphones for Oculus Quest 2
G333 VR
Gaming Earphones for Oculus Quest 2
G333 VR
Gaming Earphones for Oculus Quest 2
Official audio solution for Oculus Quest 21 designed with Oculus for the ultimate VR experience. With audio only you can hear, take yourself further into the virtual world. 1 Oculus Quest 2 headset and controllers sold separately
Dimensions
Technical Specifications
2 dynamic drivers: 5.8 mm + 9.2 mm
Frequency Response: 20Hz ~ 20KHz
Sensitivity: 101.6±3 dB @ 1 kHz SPL
2-Year Limited Hardware Warranty
G333 VR Gaming Earphones for Oculus Quest 2
3 custom velcro straps
3 sizes of ear tips (S, M, L)
User documentation
Oculus Ready G333 VR
G333 VR is the official audio solution for Oculus Quest 2Oculus Quest 2 headset and controllers sold separately. Logitech G worked with Oculus to design custom gaming earphones for the ultimate VR experience. With audio only you can hear, take yourself further into the virtual world.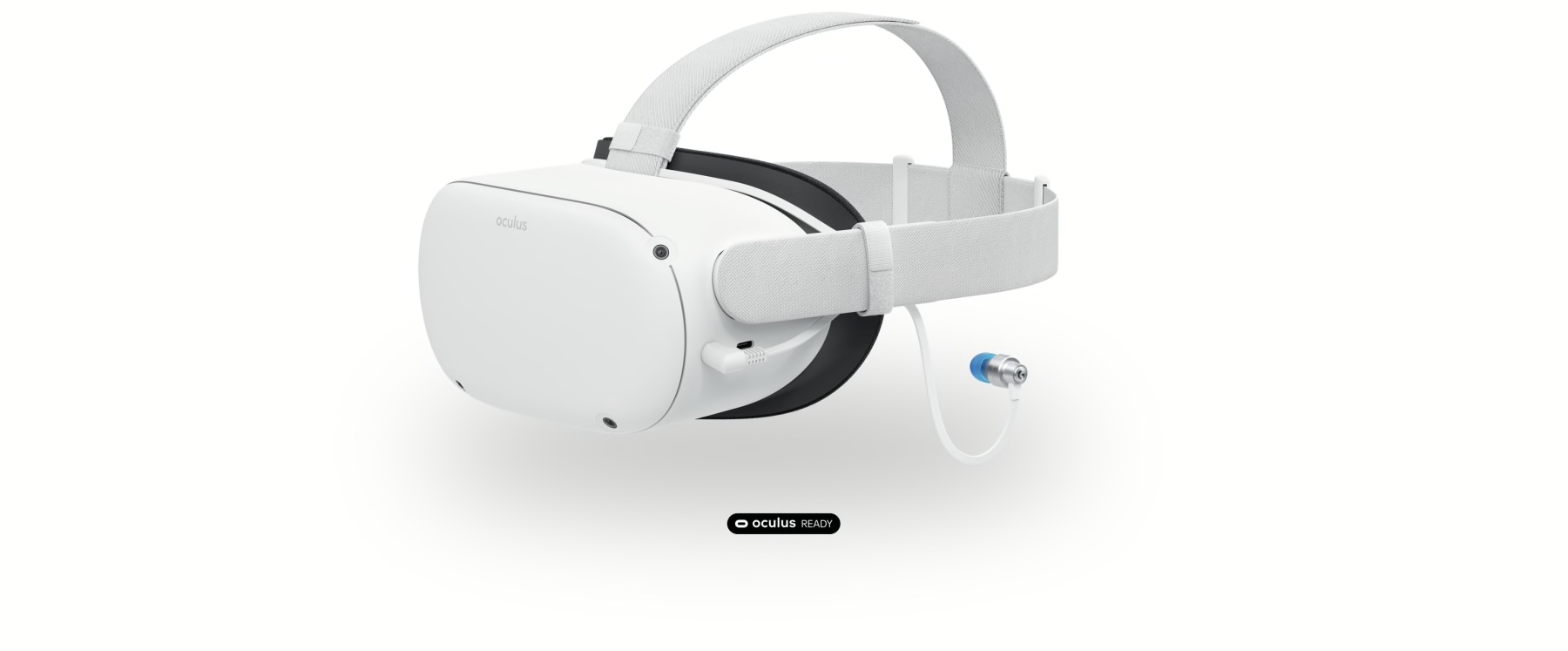 Introducing G333 VR Gaming Earphones and PRO Gaming Headset for Oculus Quest 2
TOTAL VR IMMERSION
Sound is such an important part of VR gaming to recreate the world around you. Immerse yourself with audio that's directed into your ears only and reduces outside noiseOculus Quest 2 headset and controllers sold separately.

Custom-length cable and straps are mapped specifically to the Oculus Quest 2. You won't ever be distracted by dangling or tangled wires for a focused, hassle-free virtual experience. 3.5 mm aux connection provides minimal latency for optimal realism.
GAMING-GRADE DUAL DYNAMIC DRIVERS
G333 VR has dedicated dual audio drivers, one for highs/mids and one for bass, provide incredibly detail-rich sound for an accurate reproduction of the entire VR world.
CUSTOM COMFORT, EXTREME DURABILITY
Choose between three flexible, soft silicone tips that sit gently inside your ears. Sturdy aluminum housing ensures reliable durability, and a premium aesthetic