G435 LIGHTSPEED Wireless Gaming Headset
G435
LIGHTSPEED Wireless Gaming Headset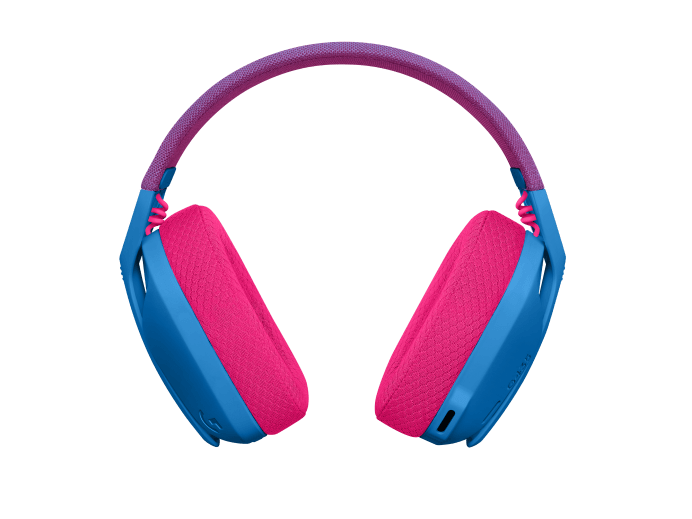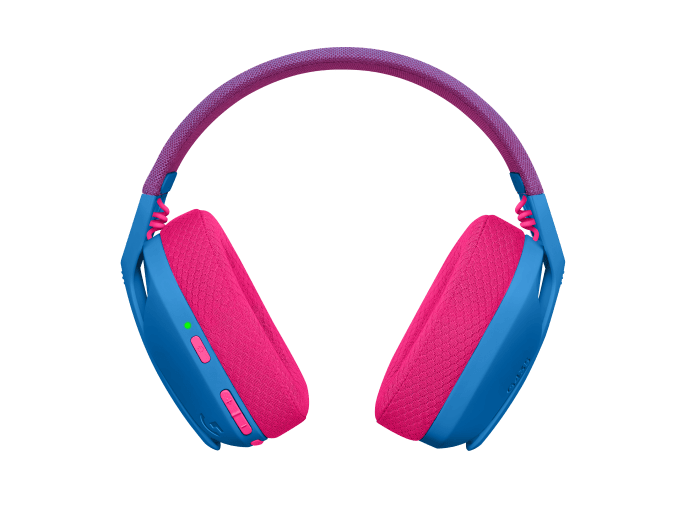 G435
LIGHTSPEED Wireless Gaming Headset
Play games and music with featherlight comfort and powerful and clean sound. Dual beamforming mics reduce background noise. Connect to your devices via gaming-grade LIGHTSPEED wireless and Bluetooth®.
Dimensions
PHYSICAL SPECIFICATIONS
Compatibility

LIGHTSPEED Wireless: USB 2.0 port (type A port). PC with Windows® 10 or later, macOS X 10.14 or later, PlayStation 5, or PlayStation 4
Bluetooth: Devices with Bluetooth audio connectivity, now including Nintendo Switch
Dolby Atmos, Tempest 3D AudioTech and Windows Sonic Spatial Sound compatible
PC: Full Support (no G-hub)
Playstation 4 & 5: USB wireless stereo only
Nintendo: YES, BT

Headphone

Weight: 165 g
Dimensions: 163×170×71 mm
Audio Drivers: 40 mm
Frequency Response: 20 Hz - 20 kHz
Impedance: 45 Ohms (passive)
Sensitivity: 83.1 dB SPL/mW
Max volume: <100 dB with optional limiter at <85 dB

DUAL EMBEDDED BEAMFORMING MICROPHONES

Frequency Response: 100Hz-8KHz

Wireless range

Up to 10 meters via LIGHTSPEED USB receiver or Bluetooth

BATTERY (RECHARGEABLE)

Play time: 18 hrs
Charging port: USB-C
Charging cable: USB-A to USB-C
SUSTAINABILITY SPECIFICATIONS
RECYCLED PLASTIC

Plastic parts include a minimum of 22% certified post-consumer recycled plastic by weight, giving a second life to end-of-life electronics and contributing to a more circular economy.

RESPONSIBLE PACKAGING

Paper packaging comes from FSC-certified forests. By choosing this product, you are supporting responsible management of the world's forests.

CERTIFIED CARBONNEUTRAL

For every product you buy, we finance high-quality certified carbon offsets, to reduce the carbon impact of the product to zero.
2-Year Limited Hardware Warranty
Blue and Raspberry :

981-001061

Black and Neon Yellow :

981-001049

Off White and Lilac :

981-001073
G435 Headset
LIGHTSPEED wireless USB-A receiver
USB-C to USB-A charging cable
User Documentation
PLAY NEVER ENDS
Play games, play music, and play with friends. G435 Gaming Headset connects to your PC, phone and other devices through gaming-grade LIGHTSPEED wireless and Bluetooth. It delivers powerful and clean sound while beamforming mics reduce background noise. It's also made with a minimum 22% post-consumer recycled plastic. Play never ends with G435.
MORE FREEDOM
LIGHTSPEED AND BLUETOOTH CONNECTIVITY
PLAY ALL DAY
LIGHTWEIGHT AND COMFORTABLE
EXPRESS YOURSELF
THREE COLORWAYS TO CHOOSE FROM
OUR MOST SUSTAINABLE GAMING HEADSET YET
From design to production to delivery, we used recycled plastic wherever possible, created responsible packaging, and made G435 certified CarbonNeutral.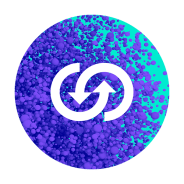 MADE WITH RECYCLED
PLASTIC
The plastic parts in G435 include a minimum of 22% certified post-consumer recycled plastic
by weight.
CARBON NEUTRAL
G435 is certified CarbonNeutral. This means the carbon footprint of the product and packaging has been reduced to zero due to Logitech investment in carbon offsetting projects.
RESPONSIBLE PACKAGING
The paper packaging for G435 comes from FSC®-certified forests. By choosing this product, you are supporting responsible management of the world's forests.
PLAY WITH STYLE
G435 comes in three distinct colorways. Pick the one that matches your style or add all three to your rotation.
LIGHTSPEED WIRELESS
LIGHTSPEED is gaming-grade wireless that lets you play with high-performance audio response, strong connectivity, and long battery life. All with up to 10 meters / 33 feet in range.

You can use LIGHTSPEED on PC, Mac, PlayStation 4 and PlayStation 5
BLUETOOTH WIRELESS
When you want to connect G435 to another device, you can still play at high-speeds with low-latency Bluetooth. And of course, you can also listen to music and talk to friends.

If you're the proud owner of a G435 headset, you might be due for an update that will allow Bluetooth pairing with your Nintendo Switch. Click here to update your firmware. 18 HOURS OF PLAY TIME
Whether you're gaming or listening to music, you'll be able to enjoy your wireless experience for 18 hours on a full charge.
LIGHTWEIGHT COMFORT
Weighing in at only 165 grams, G435 is lightweight and comfortable enough to wear all day.
SOUND ISOLATING MEMORY FOAM
The earcups on G435 are covered in a breathable fabric that keeps your ears cool during long play sessions. The memory foam padding is not only comfortable, it helps absorb sound waves to improve the sounds you hear.
VIRTUAL BOOM ARM
With built-in dual beamforming mics, G435 drops the mic arm while reducing background noise and making sure you sound like you're in the same room as your friends.
SUPERIOR AUDIO QUALITY
Get immersed in carefully balanced high-fidelity sound. Discord certified, G435 features 40 mm audio drivers and compatibility with Dolby Atmos, Tempest 3D AudioTech and Windows Sonic.
DOWN TO SIZE
G435 fits a wide range of players but is optimized for the comfort of younger players and those with smaller heads.