G600 MMO Gaming Mouse
With 20 programmable buttons, G600 MMO is designed for ability mastery. Whether you're out to raid a boss or are in the heat of a PVP battle, this mouse gives you power to execute with speed and accuracy.
KEY FEATURES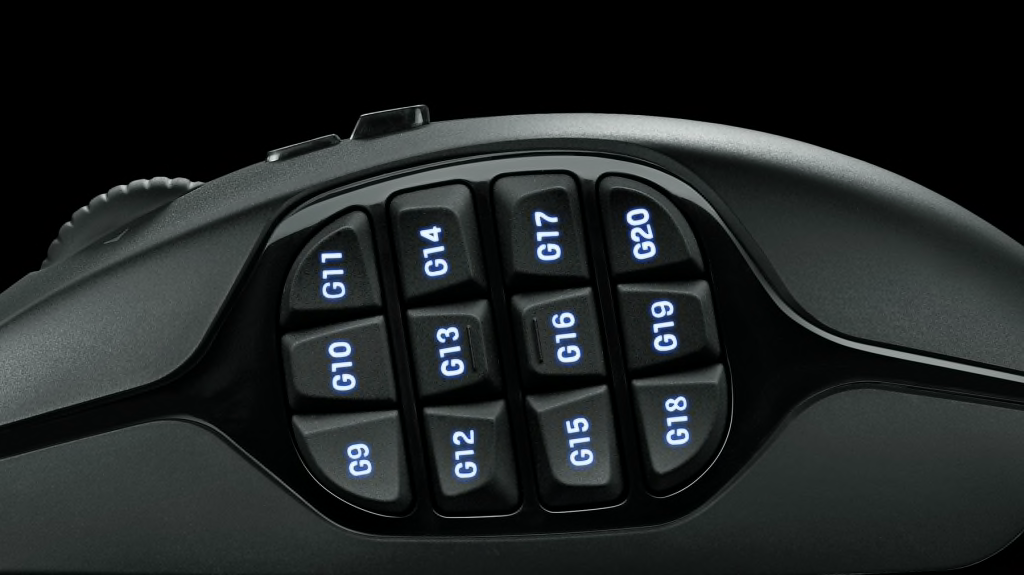 20 MMO-TUNED BUTTONS
Pre-configured for optimal MMO use right out of the box. G600 includes three primary buttons, 12 thumb buttons, a clickable scroll wheel that tilts and a G-switch to double down and dominate. Use optional Logitech G HUB for full programmability and customization.
Download G HUB Now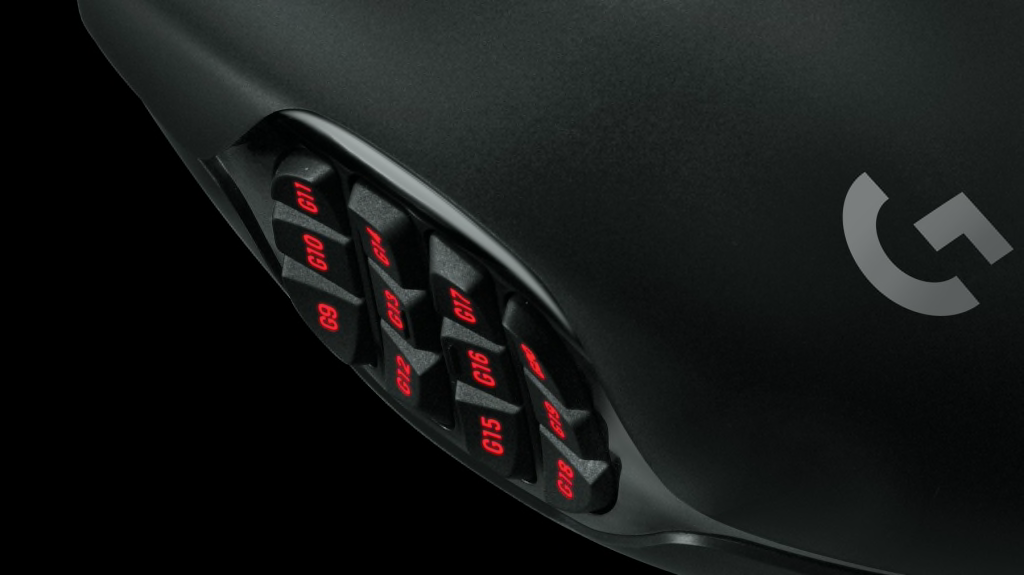 DUAL-DISH THUMB PANEL
Put immediate access to all 12 primary MMO skills under your thumb. The unique dual-dish design of the thumb panel was developed with direct input from both MMO gamers and leading MMO game developers. Field-testing led to two carefully positioned sets of six buttons, helping to reduce both learning time and action timings. And the actuation force is carefully tuned to minimize misclicks.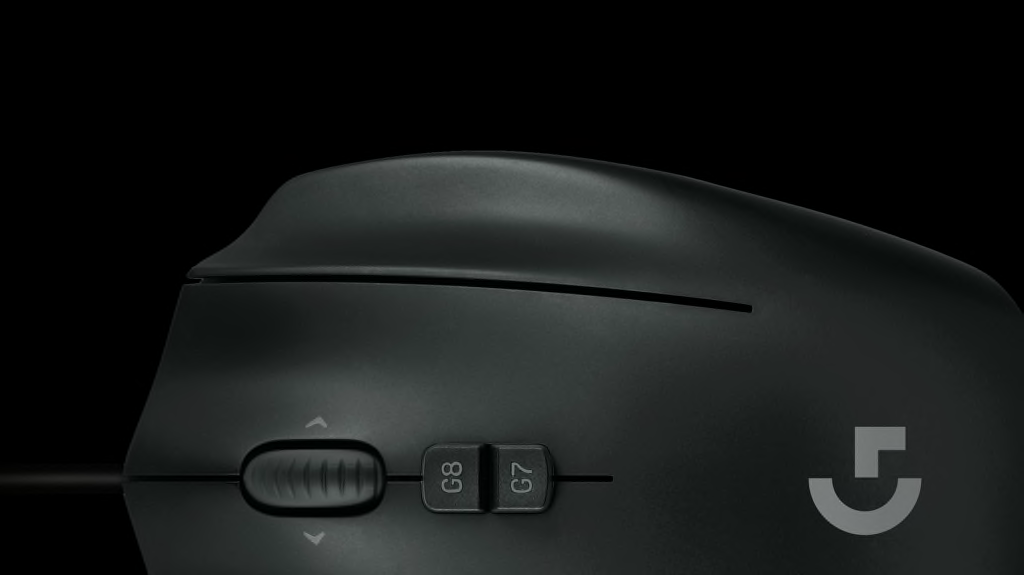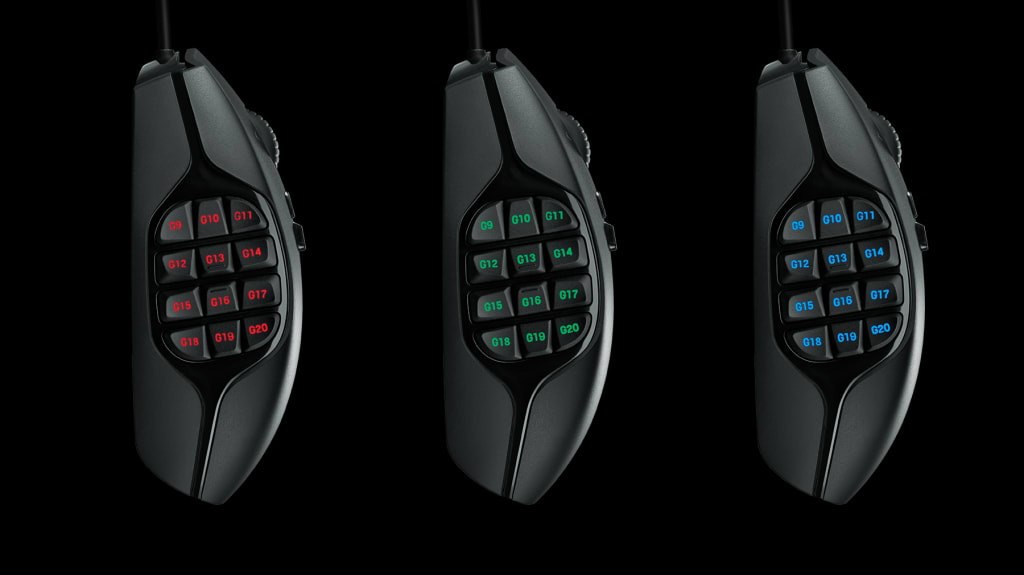 LIGHTSYNC RGB
Use LIGHTSYNC technology to customize the thumb panel lighting for a clear visual reference of up to 3 active profiles and 3 different sub modes. With Logitech G HUB you can choose from approximately 16.8 million colors and assign a unique color to each profile, profile mode and mode style in the same game. Make colors pulse on-and-off or cycle continuously.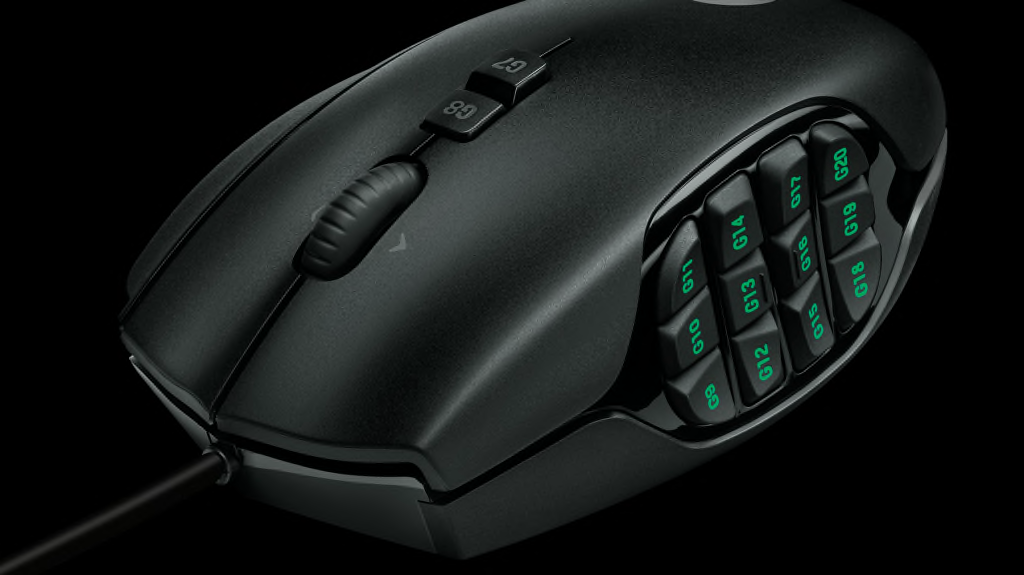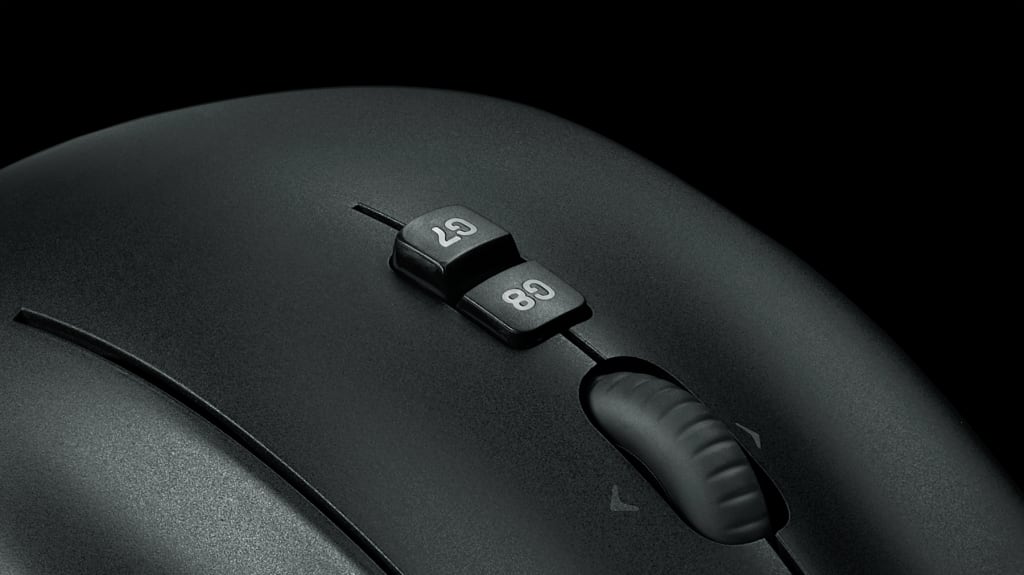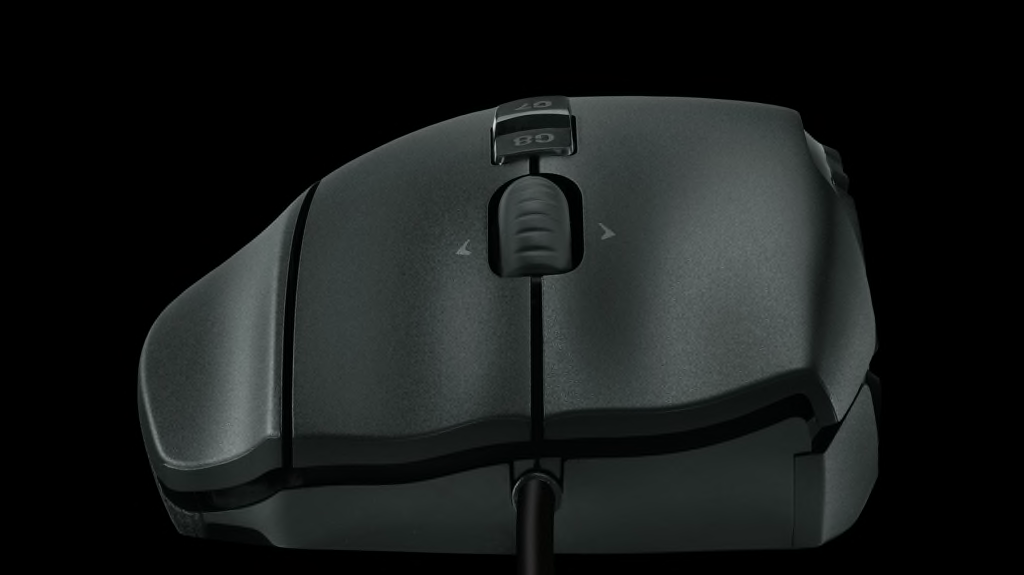 CONTOURED GRIP
G600 is shaped for a natural contoured grip and maximum comfort. Every button is carefully positioned to reduce click fatigue while avoiding accidental actuations. Be the last gamer standing with G600.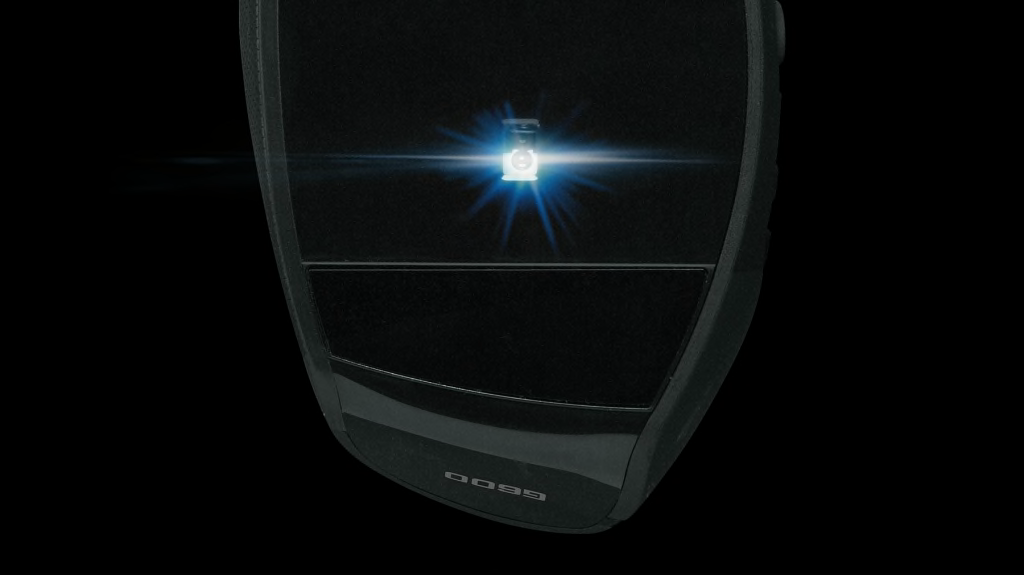 GAMING-GRADE LASER
When the difference between winning and losing is measured in pixels, laser sharp sensitivity pays off. G600 uses a gaming-grade laser sensor that delivers precision at any hand speed and tracks across a wide range of surfaces to register even the most subtle hand movements.