X52 Professional H.O.T.A.S. Part-Metal Throttle and Stick Simulation Controller
X52 Professional H.O.T.A.S.
Part-Metal Throttle and Stick Simulation Controller
X52 Professional H.O.T.A.S.
Part-Metal Throttle and Stick Simulation Controller
Fully integrated hands on throttle and stick flight simulation controller. Illuminated buttons and LCD display, Dual-spring centering mechanism, adjustable throttle, 3D twist rudder control, and much more.
KEY FEATURES
Illuminated Buttons and LCD Display
Realism in Lighting and In-Game Data
Illuminated critical buttons on the stick and throttle let you know where to press when time is of the essence. Enhanced LCD display, with adjustable backlighting, gives you information about your button configurations at-a-glance, plus a new ability to view and interact with in-game radio stack information with the most popular flight simulator titles, like FSX, X-Plane, Prepar3D.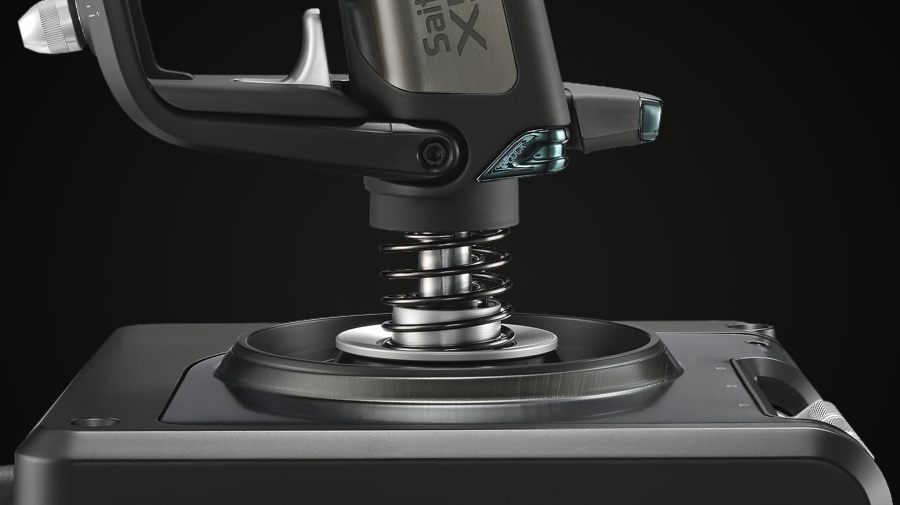 Dual-Spring Centering Mechanism
Constant Spring Force
A highly accurate centering mechanism ensures the joystick will easily return to the neutral position after you let go. Non-contact technology on the X and Y axes enhance control while increasing durability. And, the stick becomes more resistant as it moves farther away from the center position.  
Download customization software now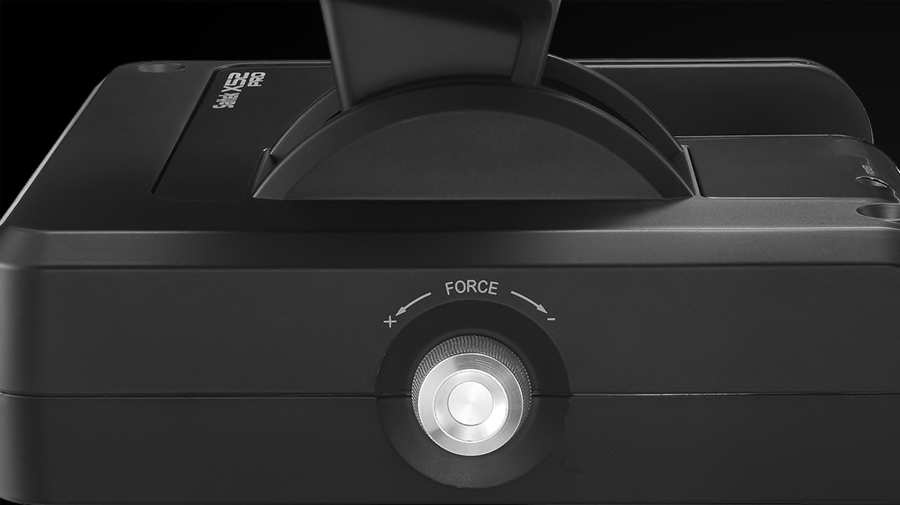 Progressive, Adjustable Throttle
Dialed In Resistance and Detents
The throttle unit's progressive functionality improves aircraft response. Detents (physical markings indicating where a certain action activates) simplify control of your craft's idle, afterburners and reverse thrusters. Yet another customizable feature found on X52 Pro, a tension adjustment dial lets you change the throttle's resistance to suit the way you fly.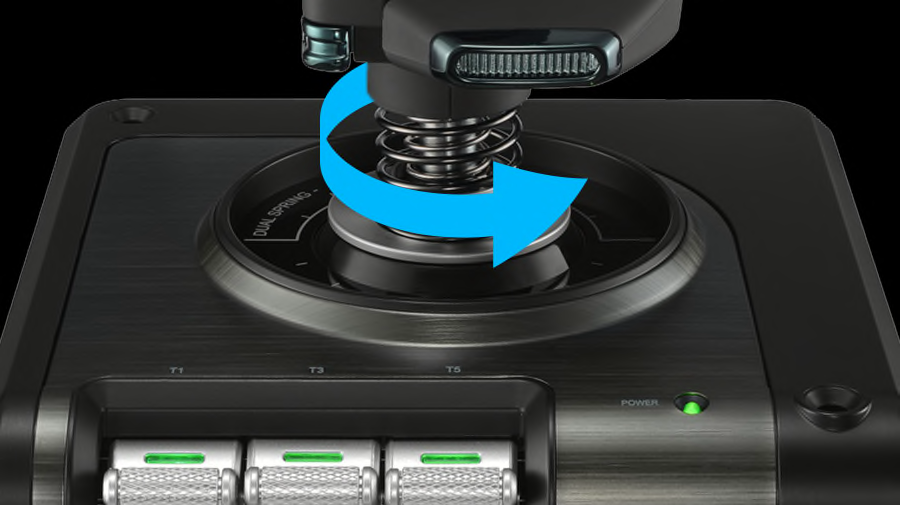 3D Twist Rudder Control
With Rudder Center Lock Option
The joystick's twist rudder controls add another dimension of command to simulated flight. If you prefer more traditional control, a rudder lock switch disables the twist capabilities and confines input to the X and Y axes – ideal for use with Logitech G Flight Rudder Pedals (sold separately)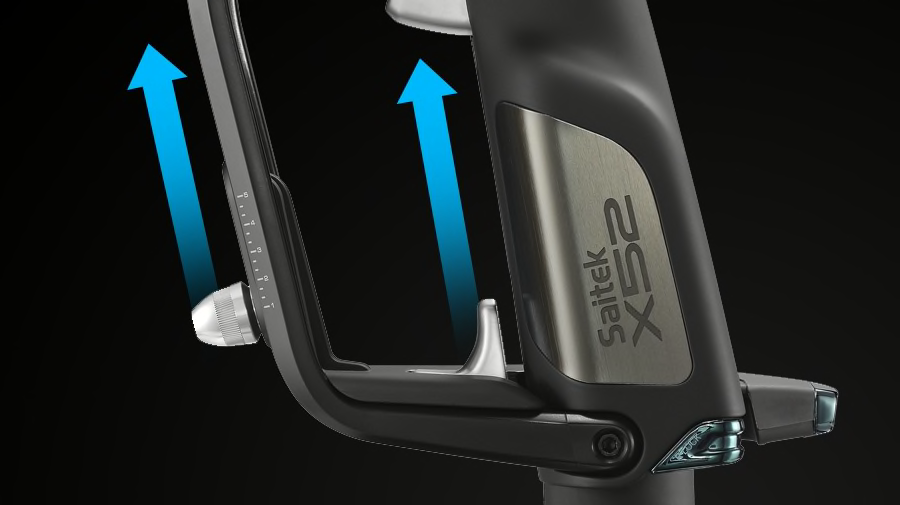 Advanced Grip Adjustment System
Custom Ergonomics
A five-position handle adjustment system conforms to your grip style and hand size. And to promote maximum comfort during epic flights, the joystick's handle also features contours which harmonize with your digits.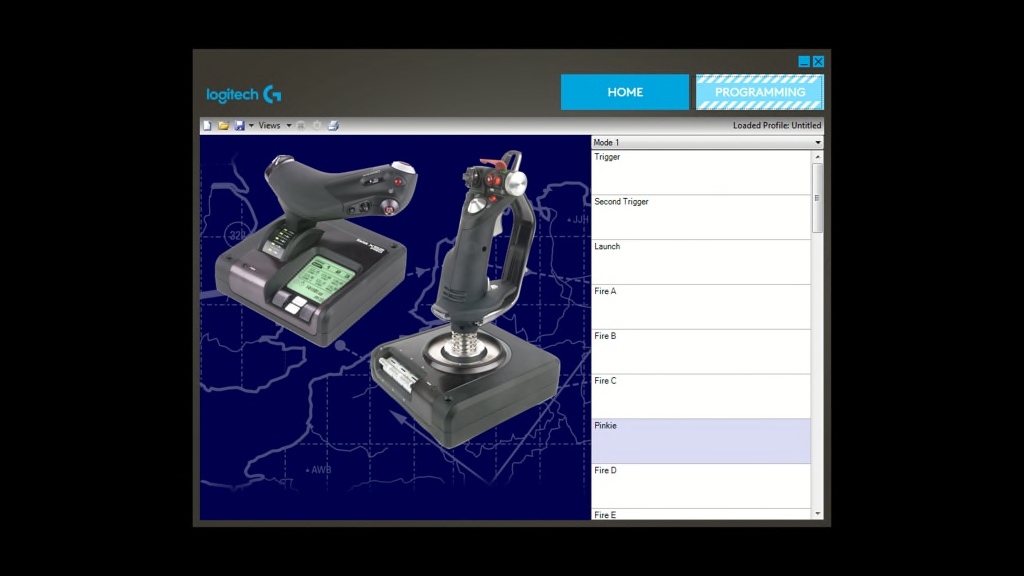 Powerful Programming Software
Three Modes and Three Colors Per Button
Downloadable software lets you create custom profiles for your space and flight sims. Three mode settings and a pinkie switch provide enhanced programming options for even more control for all 7 axes, 3 HATs, mouse micro stick and 19 programmable buttons, with programmable tri-state LED color for each button. And for power users, a downloadable Software Development Kit allows you to create your own interactions for the multi-function LCD display.  
Download customization software now