Flight Instrument Panel PROFESSIONAL SIMULATION LCD MULTI-INSTRUMENT CONTROLLER
ADD ANOTHER LAYER OF REALISM TO YOUR SETUP
Upgrade your flight sim experience with the Logitech G Flight Instrument Panel. A colorful 3.5-inch LCD screen seamlessly integrates into your favorite flight sim software. The Instrument Panel automatically updates and reacts to software events, giving you accurate, real-time access to important flight and aircraft information.
KEY FEATURES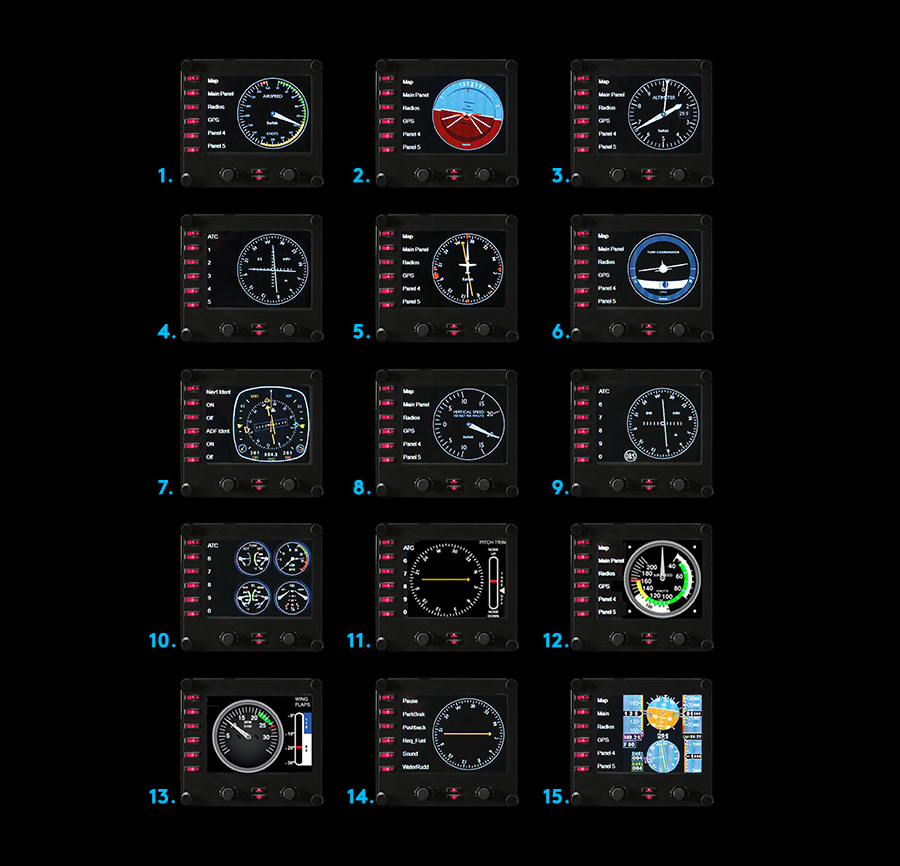 15 Different Readouts in One Compact Box
Easy transitions between displays. Toggle between 15 different displays, or utilize additional units to create a larger configuration which simultaneously displays multiple panels. Twin dials and a set of hotkeys simplify switching between various readouts. Displays include:
Airspeed Indicator
Attitude Indicator
Altimeter
VHF
Omnidirectional Radio (VOR) 1
Heading Indicator
Turn/Slip Indicator
Horizontal Situation Indicator (HSI)
Vertical Speed Indicator
VHF Omnidirectional Radio (VOR) 2
Engine Gauges
ADF with Trim Indicator
Cessna Airspeed Gauge
RPM with Flaps Indicator
Airborne Direction Finder (ADF)
Primary Flight Display (PFD)
Flight Simulator X, Flight Simulator X Steam Edition (PC only), Prepar3D and X-Plane 10 Flight Instrument Panel support available at support download page.
Visit the support site now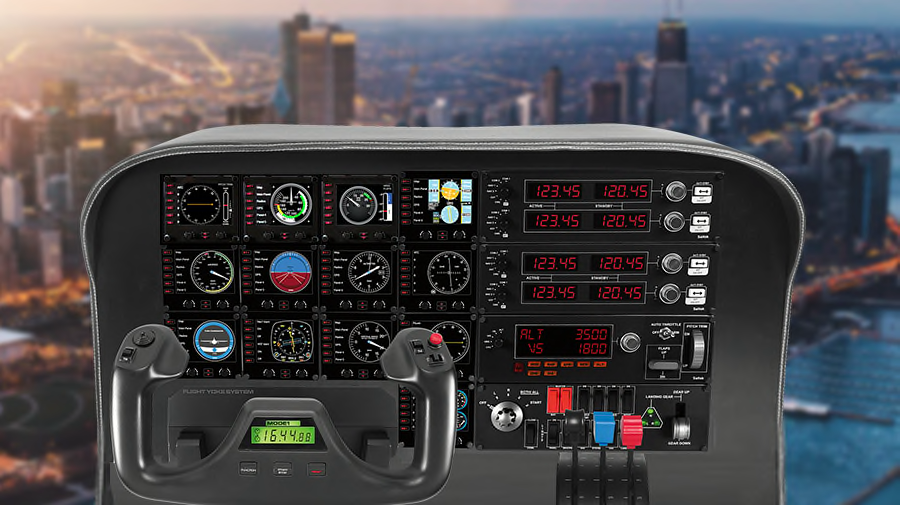 Fully Customizable for All Flying Conditions
Modular and Interchangeable. The Logitech G range of panels can be situated one on top of another or side-by-side. Want the Multi Panel above the Radio Panel? Done. Prefer your Switch Panel to the left of your Yoke? Go for it. Easy-to-use mounting brackets provide the means to arrange your flight simulation setup into any configuration.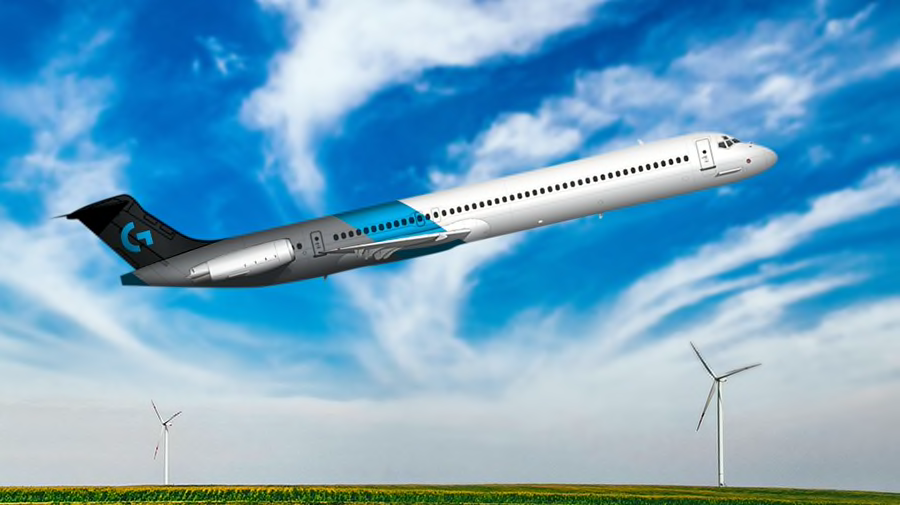 Learn to Fly an MD80
Simulate the Actual Aircraft with This Kit. For a quick simulation configuration to get you in the pilot's seat of an MD80 twin-engine commercial jetliner, this bundle is the recipe:
15 Readout Types
on One Device
Expandable
Upgrade Your Cockpit with More Instruments
Modular and Customizable
Create Your Own Cockpit
PACKAGE CONTENTS
Flight instrument panel
Flight instrument bracket
User documentation
SYSTEM REQUIREMENTS
Windows 10, Windows 8.1, Windows 7
1x USB 2.0 Port
Internet connection for optional software download
PHYSICAL SPECIFICATIONS
Flight Instrument Panel
Length: 9.4 cm
Width: 2.6 cm
Height: 8.4 cm
Weight (w/o bracket): 118 g
Weight: 178 g
Cable Length (Power/Charging): 1.8 m
Flight Instrument Bracket:
Length: 9.4 cm
Width: 8 cm
Height: 8 cm
Controller Specifications
Connection Type: USB
USB Protocol: USB 2.0
USB Speed: Full Speed
Indicator LIghts (LED): Yes
LCD Display: Yes
USB Ports (Built-in): No
Backlighting: No
Free shipping on orders GBP 39.00 and over.