Vantum Gaming Chair by Herman Miller and Logitech G
UNLEASH YOUR PLAY
Logitech G and Herman Miller have come together to design a gaming chair that goes beyond play. With the performance sensibilities of Logitech G and the technical perfection of Herman Miller, the Vantum Gaming Chair brings the advanced ergonomics, refined aesthetics, and unlimited versatility.
BUILT FOR BETTER POSTURE
Designed to optimize the Anatomical Loop and provide the right level of compensation during posture variation and traditional gaming micro-movements, which naturally aligns your body in the characteristically forward, active, upright positions, ideal for fast reaction time, increased focus, and maximum comfort.
SUPPORT FROM HEAD TO TOE
Vantum is the first gaming chair that provides a thoracic support pad, made of a high-performance acetal, meaning your upper back, neck and head are properly supported when in a relaxed position. Meanwhile, the PostureFit system provides adjustable support to your lower back and reinforces your pelvis, preventing slouching and fatigue while sitting.
A HEADREST THAT'S GOT YOU SET
When not in an active gaming position, the adjustable headrest provides comfort and support where the base of your head meets your spine, while avoiding direct pressure on the neck to accommodate the natural curvature of the cervical spine. Easily adjust the height, depth, arm height, and tilt to your preferred settings thanks to numerical feedback.
GOOD FOR THE BODY. BETTER FOR THE PLANET.
The seat upholstery is a heavy-duty 34.9% (25.8% post-consumer and 9.1% pre-consumer recycled) textile with high performance properties. Flexible cushion and exclusive suspension material deliver comfort and support by distributing pressure appropriately in response to any posture and optimizing balance and blood flow. Over 90% of the chair is recyclable for lower environmental impact during disposal.
THE PERFECT SETUP
Meet Ollin and Motia-the desk and rotator arm designed to deliver maximum adjustability for the ultimate gaming experience.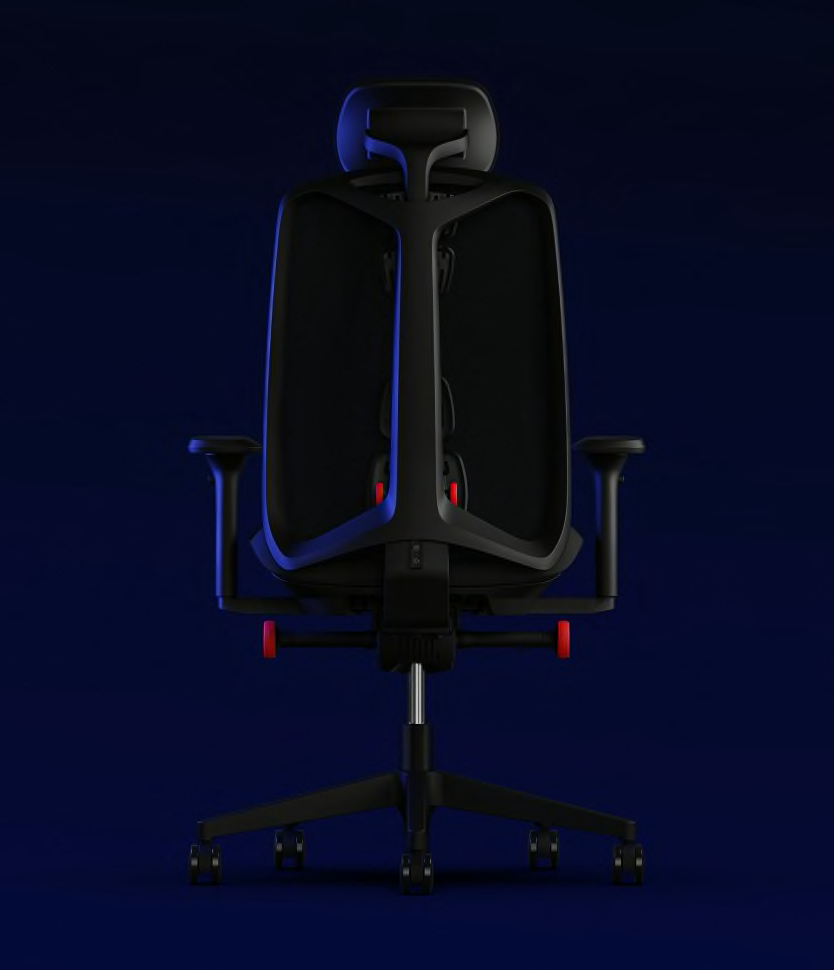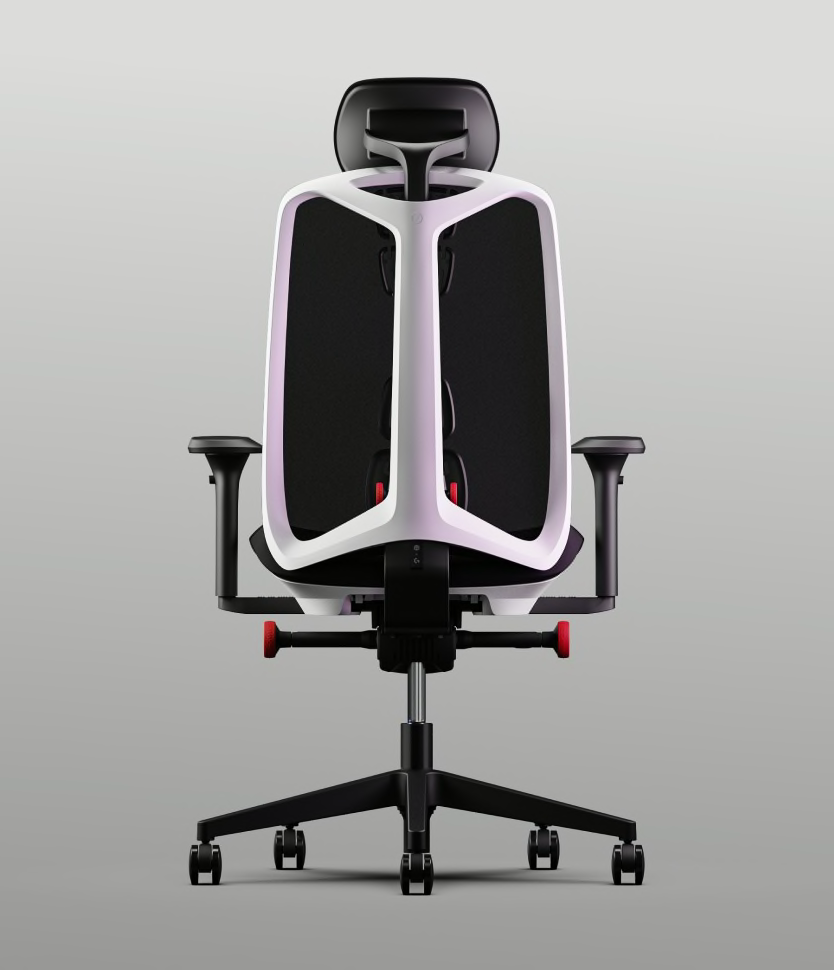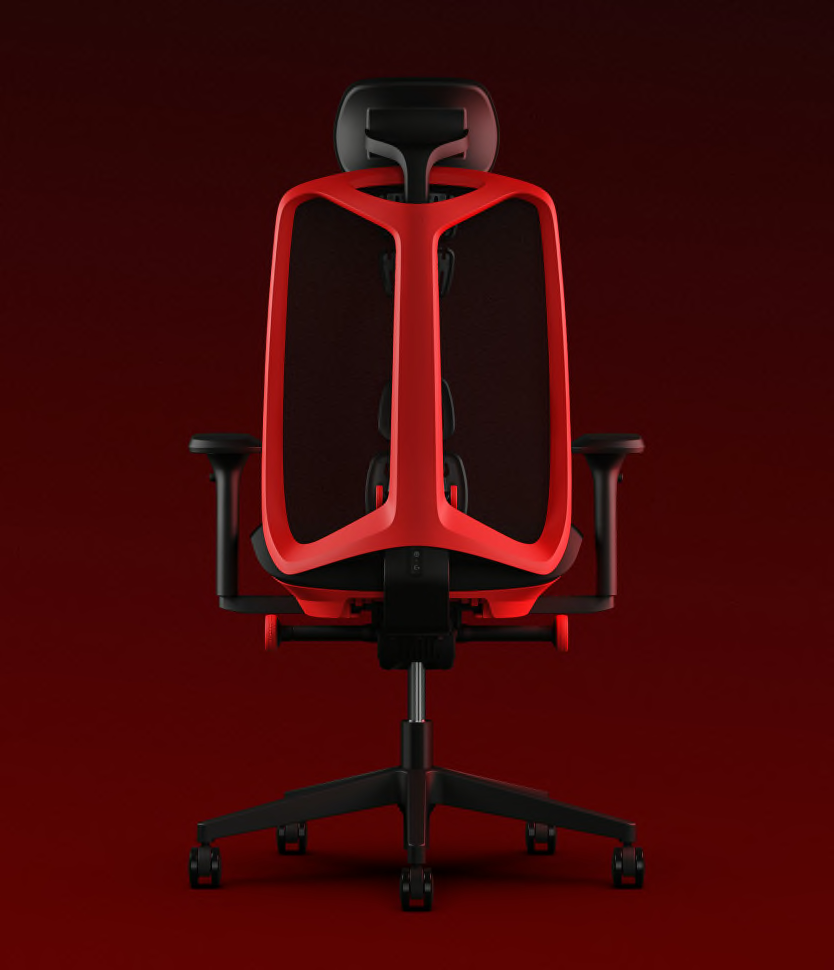 MOTIA GAMING DESK
Perfect your staging. Motia Gaming Desk raises and lowers to the gamer's exact height with an easy-touch switch. A smudge-proof, anti-glare matte finish makes it ideal for any gaming environment. Holds up to 200 pounds. Backed by extensive warranty.
OLLIN MONITOR ARM
Optimize your vantage point with 26.5 inches of horizontal and 13.5 inches of vertical motion. Ollin tilts up to 80 degrees rearward and 10 degrees forward. Position your screens to perfect your setup—all while keeping cables organized.
EMBODY GAMING CHAIR
Herman Miller and Logitech G bring an unprecedented advancement to the gaming chair arena. Designed for games, Embody Gaming Chair is engineered to eliminate fatigue, improve posture,  and enable players and esports pros to game better.