G203 LIGHTSYNC
DELIVERY OPTIONS
We could not find your current location.
Shipping times are estimated
Make the most of play time with G203—a gaming mouse in a variety of vibrant colors. With LIGHTSYNC technology, a gaming-grade sensor and a classic 6-button design, you'll light up your game and your desk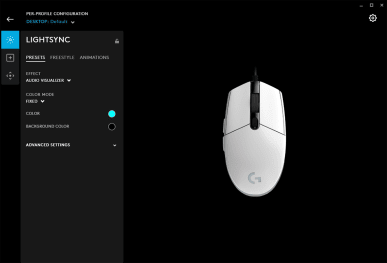 Easy Customization
Pick one color, blend three, choose a fun animation preset, or make your own. The choice is yours! You can even sync your mouse with other Logitech G LIGHTSYNC gear so it's a perfect match.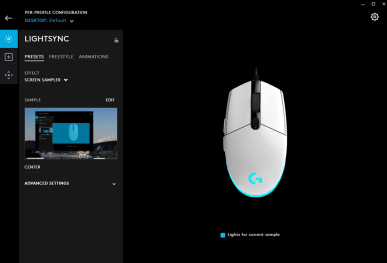 Dynamic Screen Sampling
Set your lighting to Screen Sampler to make it synchronise with your screen. Set up your mouse to react to color shifts in games, movies, and more.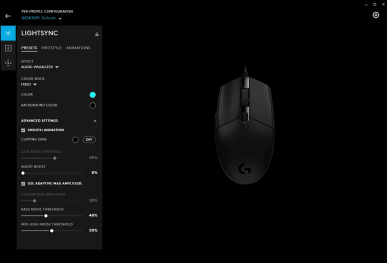 AUDIO VISUALIZER
Play music, movies, games—any sound, really—and G203 will flash colors to the beat. Customize levels and colors to make the dance party all your own.